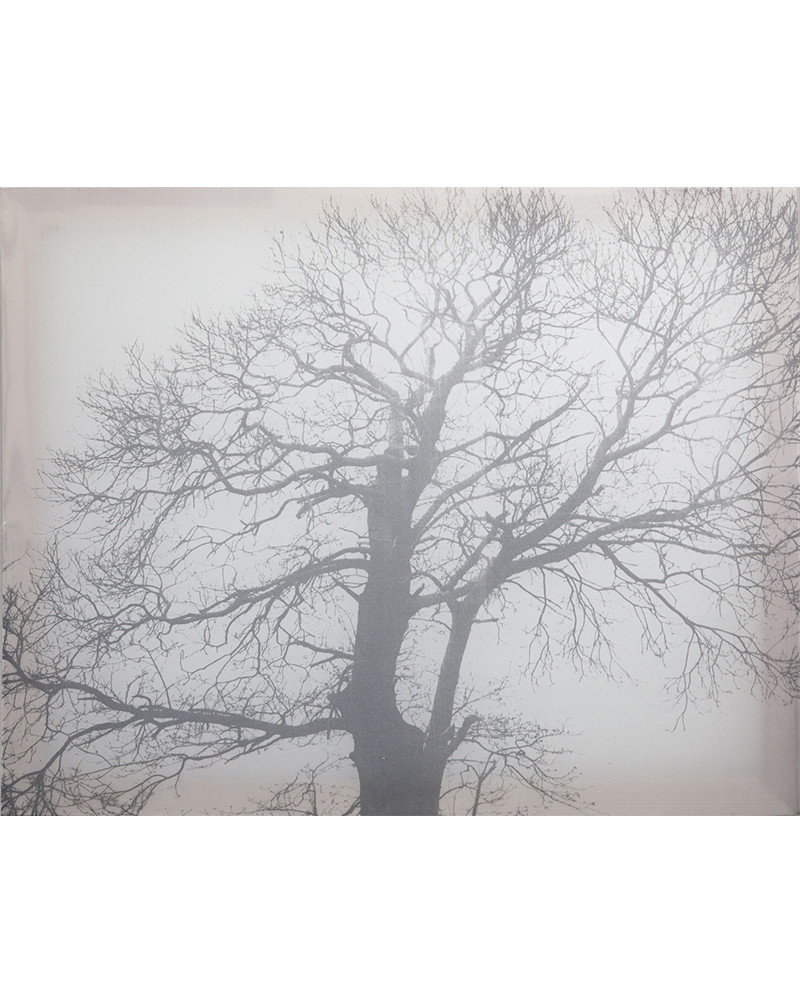  
Gabriela Morawetz - Hierophanies - Tryptique
Artwork by Gabriela Morawetz, consisting of three panels.
Single piece, serigraphy on silk and black satin
Dim: 270 x 72 cm
Silkscreen on canvas, single piece - Dim: 270 x 72 cm
The three panels can be sold separately.
Trees often take their place in Gabriela's work, as in these «Hierophanies», manifestations of the sacred.
Gabriela Morawetz a photographer ? Technically, yes, even if she prints her pictures on various supports (slate, canvas, glass, plexiglas, etc.) thanks to an silver emulsion or pigment printing. Her photographs are sometimes subjected to the techniques of the bend and then covered with a thin layer of wax. However, her art escapes classification. Her works are often a little fuzzy or a little murky, sometimes covered with a veil. The subject is not really determined and this imprecision gives all its place to the spectator who can feel like sucked into the work, obliged to free his imagination and his own inspiration. "… it takes us into a dreamlike world where the gaze splits and is lost in the successive layers of the overlays." "The imagination and desire of each person continue the work in their own way, the artist having offered only a starting point to the vision of each".
Data sheet
Type of product

Art - Photography

Gift Ideas

Artwork
No customer reviews for the moment.