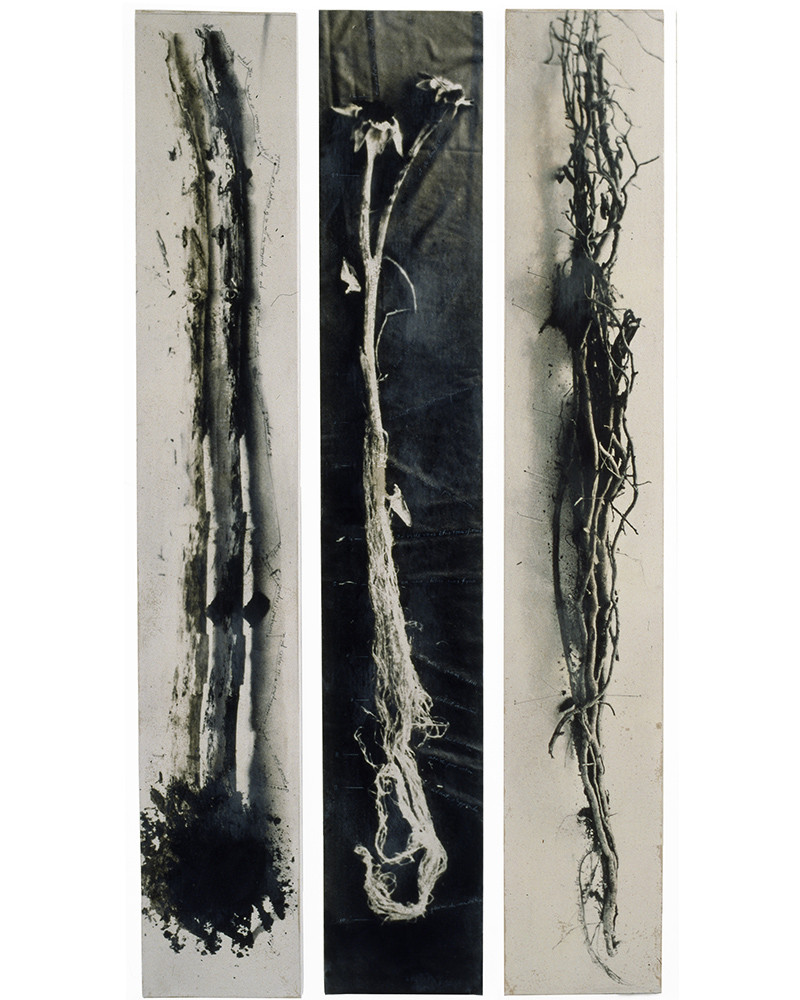  
Gabriela Morawetz - Crowd
7 Artwork by Gabriela Morawetz
Silver emulsion on canvas and beeswax
Dim: 30 x 200 cm
Silver emulsion on canvas and beeswax - Dim 30 cm x 200 cm
It is certain, there is photography there, and it is essential. But there is also something else. Indeed, several elements were photographed not for themselves but to compose something. What ? Tableaux ? Photographic plates ? Photomontages ?More or less figurative images in two dimensions, if it can be said they have two dimensions ? Lacking a more appropriate term, suffice is to talk of aesthetic, because they are beautiful, are they not ? Gabriela has amassed a small stock of simple elements which she takes hold of from,particular angle, or she conjugates between them. In either case, far from any realism, they become others... The area of shadow and light, which Gabriela reconstructs, directs these beings and these broken things, outworn or demobilized. She will save them, give them redemption, as an artist is never destructive, under no condition.
After Serge Fauchereau ©
Data sheet
Type of product

Art - Photography

Gift Ideas

Artwork

Artists

Gabriela Morawetz
No customer reviews for the moment.