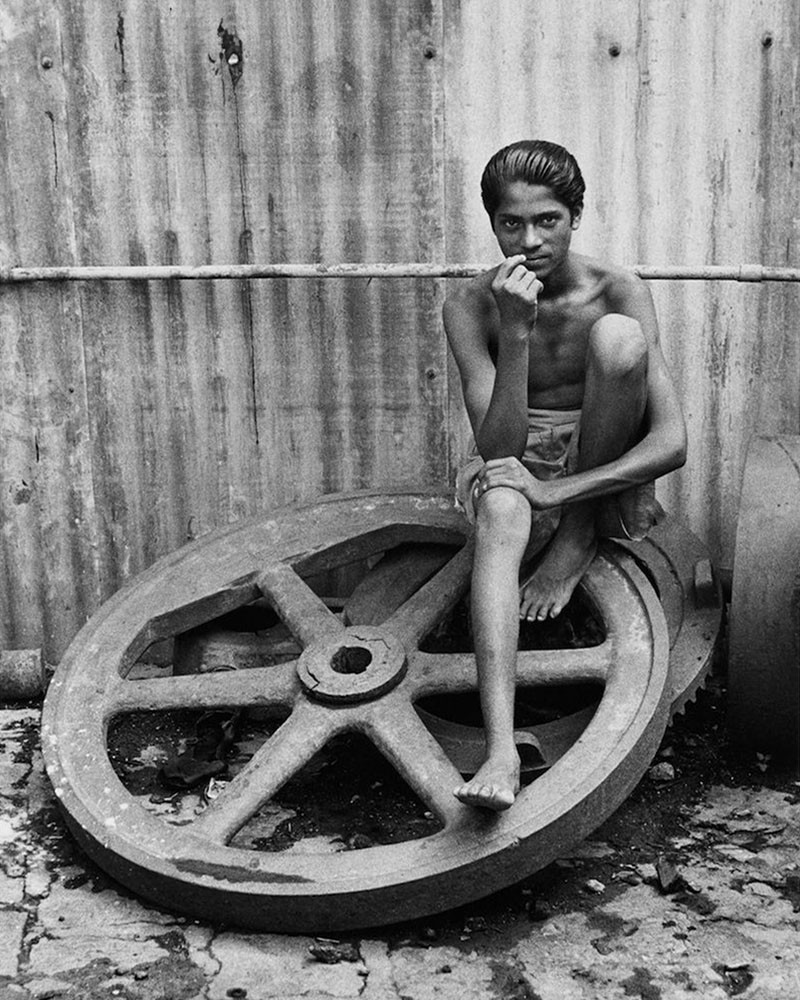  
Denis Brihat - Bombay (Mumbai)
Photography 1955 - Mumbai
inkjet print, made by the author, and a silver print
photographic paper Hannemühle 308 gr
30 X 40 cm 
Numbered and signed, limited edition of 30
Photograph of 1955.
It is in 1955 that Denis Brihat leaves for a trip to India that will last a whole year and where he will discover the north of the country. He puts all his technique, his tricks at the service of the images taken on the moment, so many striking testimonies that reflect the beauty of these places, the sensitivity of its inhabitants. On his return, he organized a very first Parisian exhibition that would arouse the admiration of all, thanks in particular to the innovative quality of the print mastered by Denis.
An image of Indian beauty in a slum in Bombay, where the young Indian's black gaze radiates strength and energy in a warmth that has been evident in an independent India for less than 10 years. Contrast of the lines, the circle of the wheel and the ridges of the corrugated sheet.
Data sheet
Type of product

Art - Photography

Gift Ideas

For curious people

Gift Ideas

For Travellers

Gift Ideas

Artwork
No customer reviews for the moment.