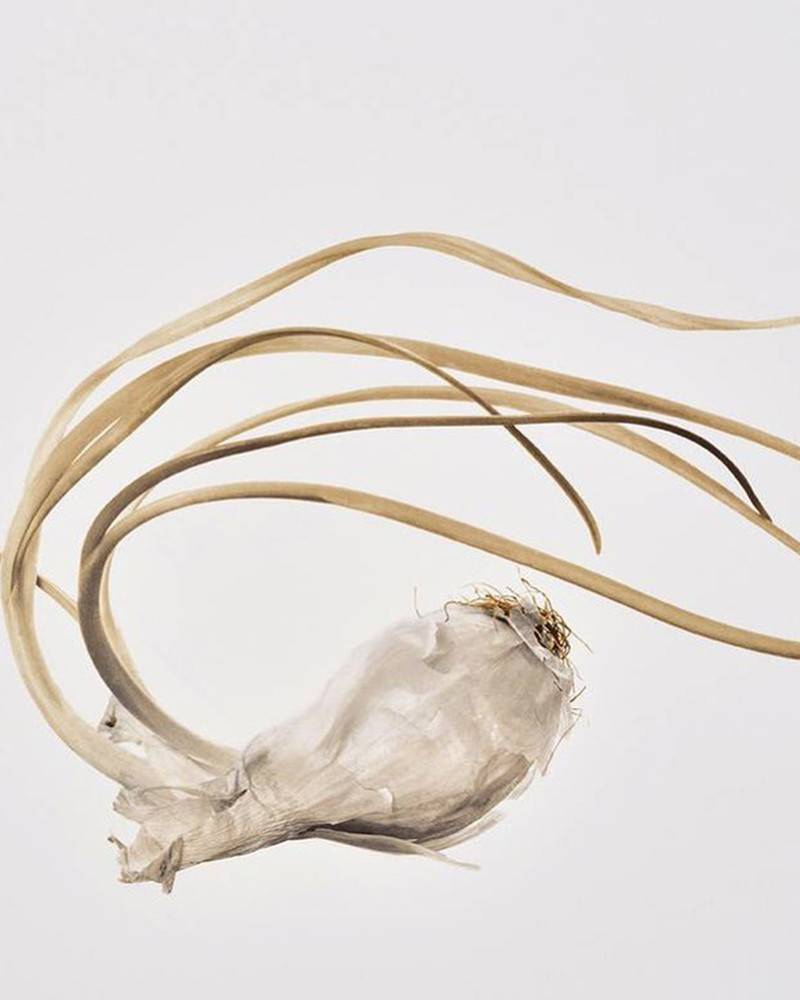  
Denis Brihat - Photo Garlic
Garlic
sulphurization and gold turning.
Dimensions: H 28 cm - W 38 cm
Photograph by Denis Brihant, a sheer visionary of photography who has spent his life in Provence finding poetry in nature. Now world renowned, the gardens of Denis Brihant are presented at the gallery Retour De Voyage and this photo is an homage to the brilliant work of this artist from the Claparèdes plateau, Luveron.
Garlic
sulphurization and gold turning.
Dimensions: H 28 cm - W 38 cm
Denis Brihat has his own conception of what a photographic print is and what his work intimately represents.
Each of the photographic paintings is unique, which places them on equal footing with painting itself.
This choice does't conform to normal photographic practice whereby a negative could be used to make an indefinite number of prints. So at the start of the 1970s, Denis Brihat drew the logical conclusions of his work and adopted an approach that had hitherto been little explored, namely that of limiting the number of prints.
His process is lengthy and highly technical. For each image, he made between 3 and 12 prints according to the format in a single session. This was in keeping with the material conditions and constraints within which he was operating.
There are finally few cases in the world of photography where the characteristics of a work and the desire to control the scarcity of a work find also naturally in phase...
Denis Brihat's photographic research gives great importance to the work of the hand; and this is why it invites comparisons with painting and drawing. But his art is also eminently photographic. The perception, the capture of the world by the lens and his interpretation in the darkroom are the vehicles of his creativity.
D'après Didier Brousse dans le livre "Les métamorphoses de l'argentique"
Data sheet
Type of product

Art - Photography

Gift Ideas

Artwork
No customer reviews for the moment.