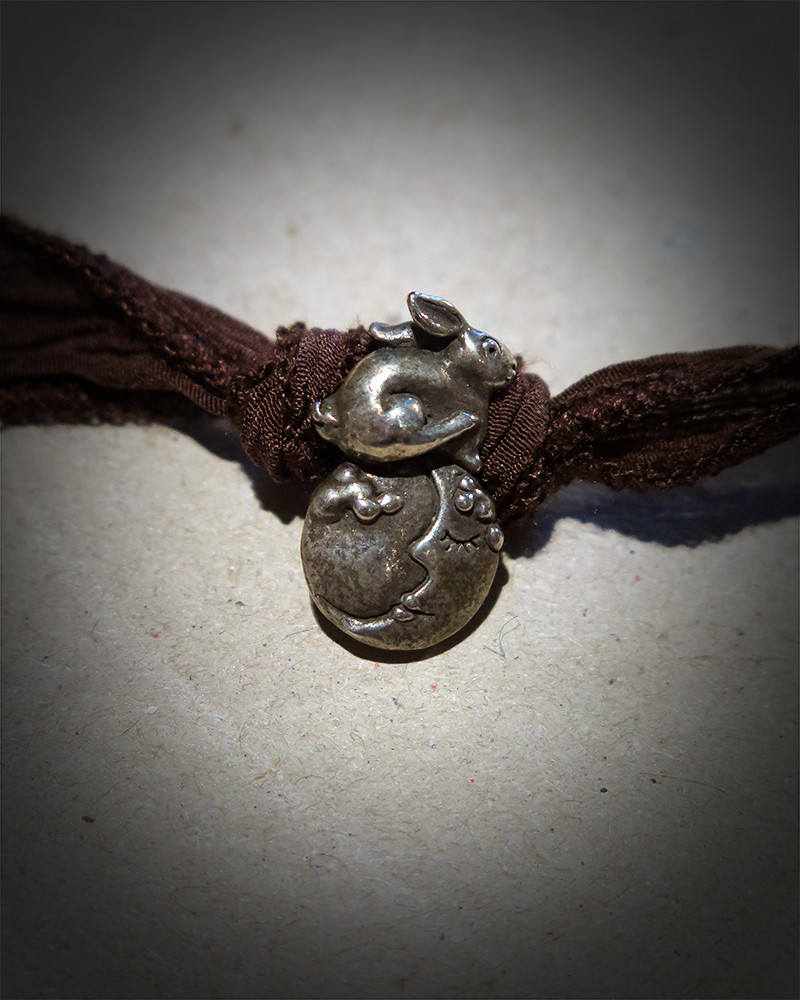  
Catherine Michiels - Usagi Charm
Happy Chinese New Year ! Year of the rabbit.
Usagi is the Rabbit Charm, imagined after the Japanese Moon Tale. Usagi over the Moon symbolizes freedom and possibility, this is about life with selfless gestures.
Available in Bronze or Sterling Silver, and gold upon request.
FREE DELIVERY TO FRANCE
Usagi is The Rabbit Over the Moon and symbolizes freedom and possibility, this is about life with selfless gestures.
A charm is a magical little jewel because it is above all a porte-bonheur. These soulful charms are imagined and designed by Catherine Michiels, then cast and hand finished in her workshop. They are made from reclaimed precious metals. They can be worn on custom dyed silk ties, on leather cord, or on strings of precious stones as either a bracelet or a necklace. Each charm has a story, a special meaning, a personal connection envisioned by you who wear them everyday. It is up to you to choose your first charm and then combine it with others to form a unique jewel, in your image, carrying your history and your values. Retour De Voyage team is here to help you, in close connection with Catherine.
To tie your bracelet, start by putting the charms flat on top of your wrist, then cross each side of the silk under your wrist, go back up, cross again and tie a double knot. You can wear this silk tie in the shower or in the ocean, it will get a great patina over time. When you need to replace it, contact Retour De Voyage !
Data sheet
Type of product

Jewellery

Type of product

Jewels - Charms

Gift Ideas

Porte Bonheur Charm

Gift Ideas

For Lovers

Gift Ideas

Mothers Day

Gift Ideas

A jewel for her or for him
No customer reviews for the moment.