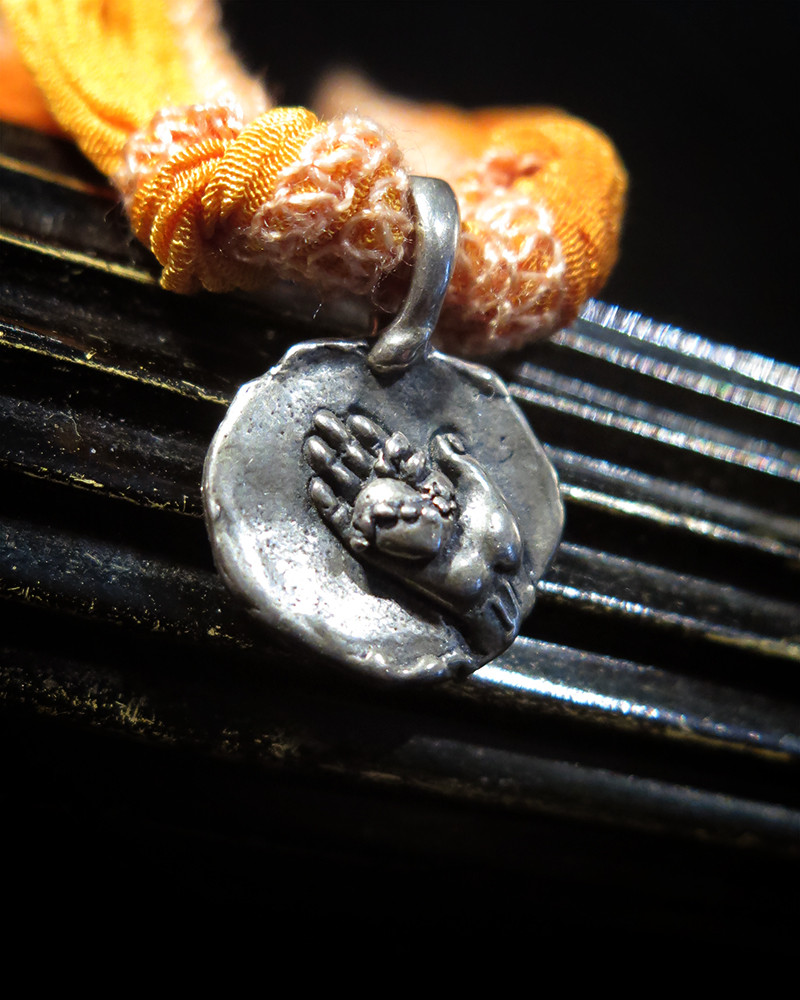  
Catherine Michiels - Grace Charm
Grace Charm
Available in solid silver or bronze
Silk bracelet available in several colours
Selected by Retour De Voyage
Original creation by Catherine Michiels
Free delivery in France (upon validation of your address)
Catherine Michiels offers us little pieces of jewellery that are a bit magical, because they are above all mantras or even good luck charms. All charms carry a message that is addressed to oneself or to the person to whom one is giving the jewel. 
Made from recycled precious metals, this "Grace" charm certainly embodies one of the purest feelings given to Man: grace is nothing other than a favour freely granted to someone. Thus, this amulet calls for generosity and invites you to open your heart, to open up to others in order to be surrounded by an unparalleled sweetness.  Catherine Michiels does not just design jewellery, as a Reiki Master she breathes a soul into each of her creations and gives substance to an energy. Each piece has a meaning, a connection with those who will receive it. These jewels are haloed with benevolence, zenitude for a bohemian chic style.
It is up to you to choose your first charm and then to combine it with others to form a unique piece of jewellery, in your image, carrying your history and your values. Available in solid silver or bronze, you will receive your jewel on a silk link in one of the colours of the season. If you have a preference for a particular colour of silk ribbon, please specify. 
Please contact us for more information.
Data sheet
Type of product

Jewellery

Type of product

Jewels - Charms

Gift Ideas

Porte Bonheur Charm

Gift Ideas

For Lovers

Gift Ideas

Mothers Day

Gift Ideas

A jewel for her or for him
No customer reviews for the moment.