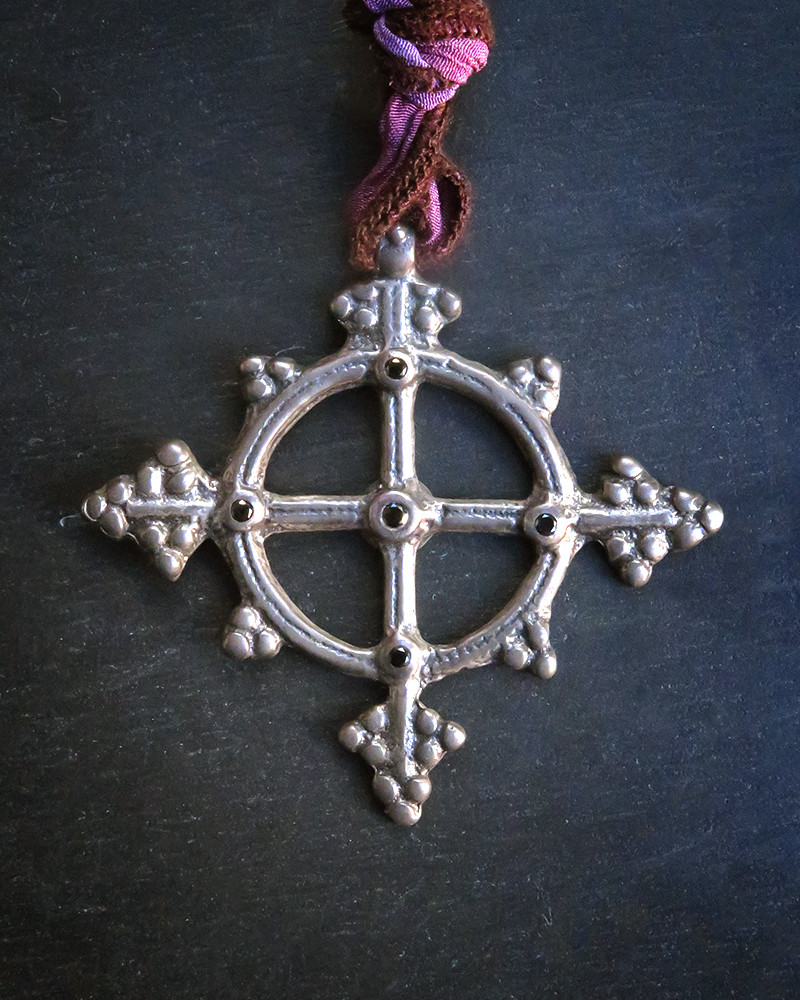  
Catherine Michiels - Chakra Wheel Pendant
Sterling Silver Chakra Wheel pendant set with 5 black diamonds. 
Original creation by Catherine Michiels, Selected by Retour De Voyage
Free delivery to France (upon validation of your address)
This sterling silver pendant was designed to remind you to take care of yourself. Round and circular in shape, this piece of jewelry is a reminder that Chakra is the Sanskrit word for "wheel" and is a way to fluidify energy flows. When the chakras are aligned, you feel anchored, centered and the energies circulate correctly in you. This pendant has the vocation to make you take care of yourself. 
Made of sterling silver and set with 5 black diamonds, it can be worn with an adjustable leather cord to fit your body type and outfit, but it can also be worn with a colorful silk ribbon or a Catherine Michiels chain or clasp necklace.
Catherine Michiels does not only design jewelry, as a Reiki Master she breathes a soul into each of her creations and gives matter to an energy. Each piece of jewelry emanates a unique aura. These jewels are haloed with benevolence, zenitude for a bohemian chic style. Do not hesitate to contact us for more information
Data sheet
Type of product

Jewellery

Type of product

Jewels - Necklaces and Pendants

Gift Ideas

Porte Bonheur Charm

Gift Ideas

Mothers Day

Gift Ideas

A jewel for her or for him
No customer reviews for the moment.