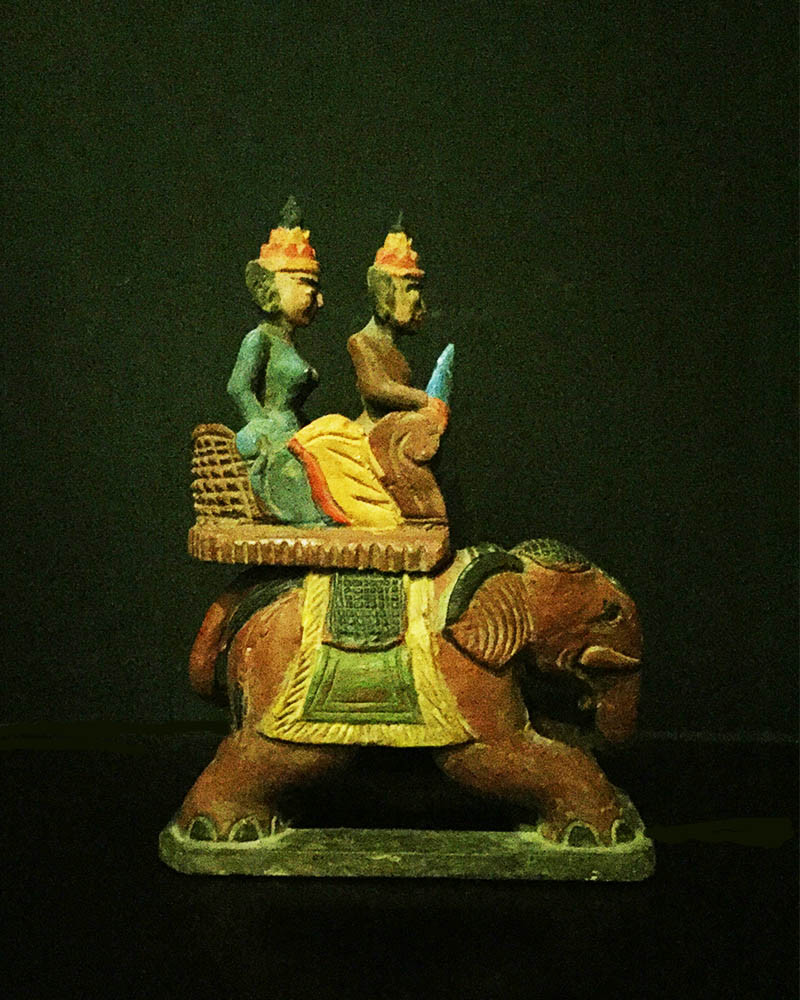  
Burma - Elephant Box
Small wooden statue in the shape of an elephant in charge of his palanquin bearing the prince and the princess, both crowned.
SOLD
Dimensions: length 20 cm, height 28 cm, width 12 cm
Betel box from Burmese craftsmanship. Retour De Voyage loves these small naive objects, which were undoubtedly carved for the pleasure of the colonists, in the Burmese tradition. The palanquin and the characters form a block that detaches from the elephant, which is hollow. The set thus forms a box with a secret compartment where one could store the ingredients necessary to make the betel chiques and cigarettes.
Data sheet
Type of product

Antics

Type of product

Craftmanship Burma - Myanmar

Gift Ideas

Deco

Gift Ideas

For curious people

Gift Ideas

For Travellers
No customer reviews for the moment.