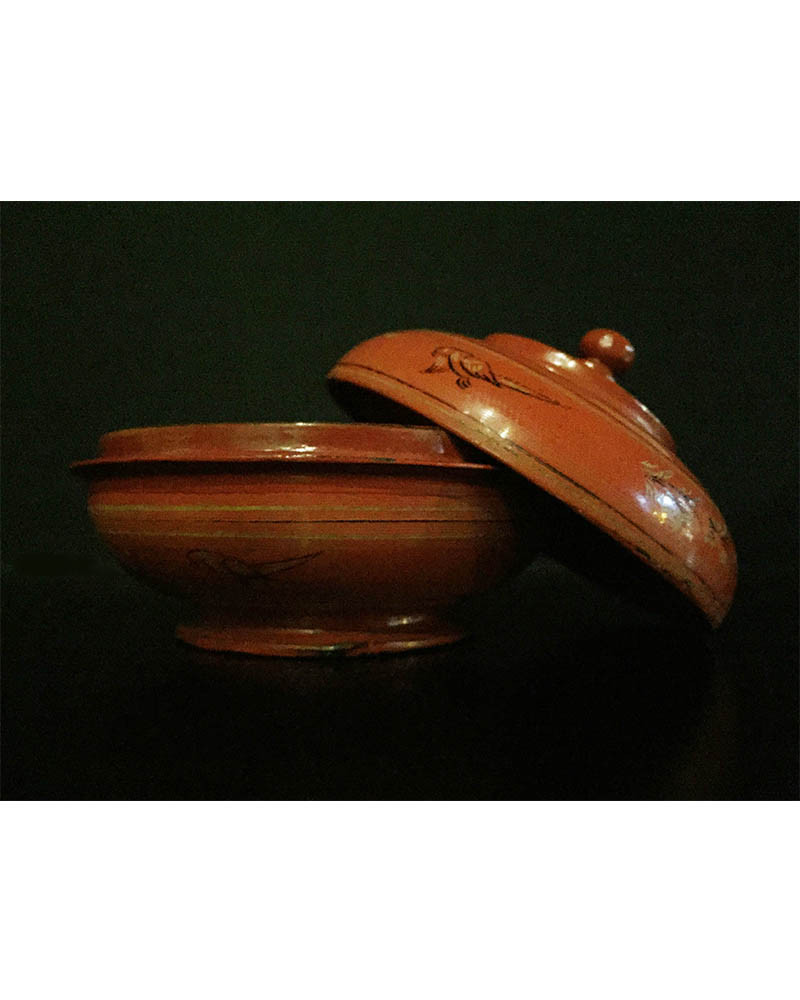  
Burma - Lacquer round box
Small offering box, round, in red lacquer, signed below by the craftsman. Coloured bird pattern.
This traditional object is a wonderful memory of Burma
SOLD
Dimension: height 10 cm, ø 14 cm
Burma is known for the quality of its artisanal lacquer production. The manufacture of lacquer objects takes a long, long time... Lacquer is a resin or gum supplied by several oriental plants. The base of lacquered objects can be made of wood, bamboo or horsehair. The base is usually coated with ash and clay, then polished. Up to 15 layers of lacquer are then necessary. At each pass, the lacquer is dried (already slow process) then sand and polish before the passage of the next layer. The drawings are engraved with a stylus and then covered with a colour to highlight the line. It takes several months to finish a lacquer object using traditional techniques.
Data sheet
Type of product

Antics

Type of product

Craftmanship Burma - Myanmar

Gift Ideas

Deco

Gift Ideas

For Travellers
No customer reviews for the moment.