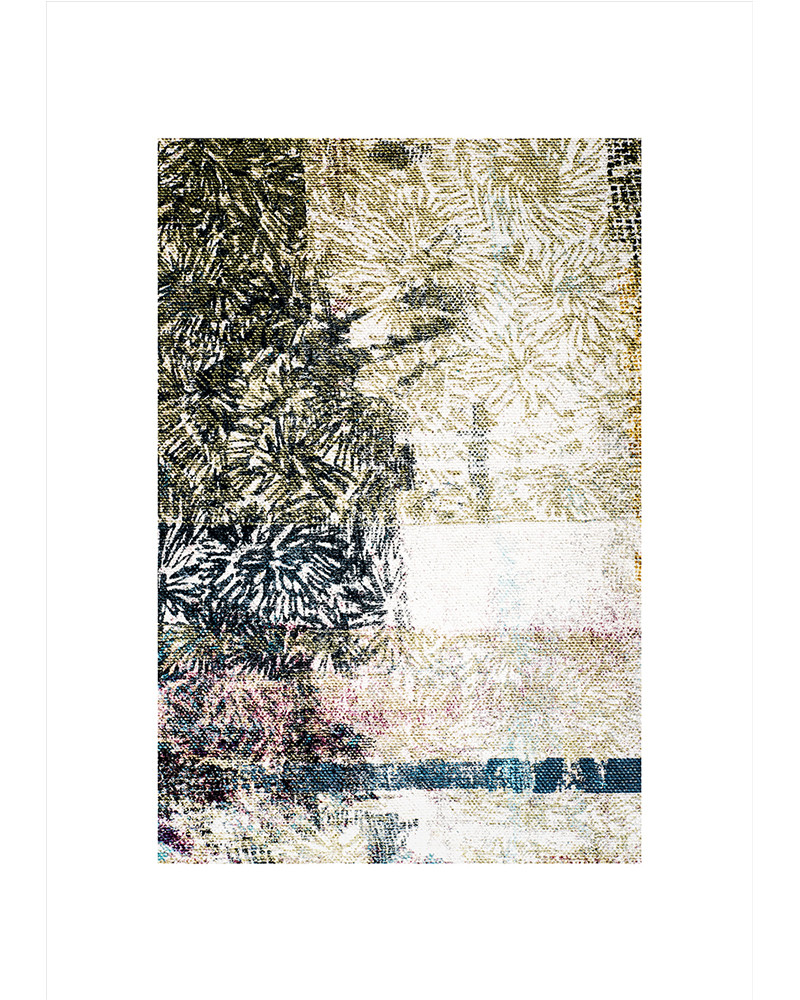  
Bérengère Leydier - Aurore
Bérengère Leydier has printed this series for Retour De Voyage, art gallery in a small size: 29.7 cm x 42 cm, on fine matt art paper. the photographies are numbered from 1 to 30, signed by the artist and issued with a certificate of authenticity.
This small series does not come from an urban environment but remains in the continuity of my research on materials and shapes. I worked from a large work cloth serving at the same time as a «martyr» and protection on the table of the artist and textile designer Aurore Pelisson. After dyeing large silk strips with tinctorial plants, Aurore applies her own drawings by silkscreen printing. The drawings reappear on the tablecloth below as the fabric is thin enough to let the colors pass. The anarchic disposition of these motifs, merrily superimposed in a beautiful disorder, gives birth to a unique work that Aurore exhibits. 
Data sheet
Type of product

Art - Photography
No customer reviews for the moment.