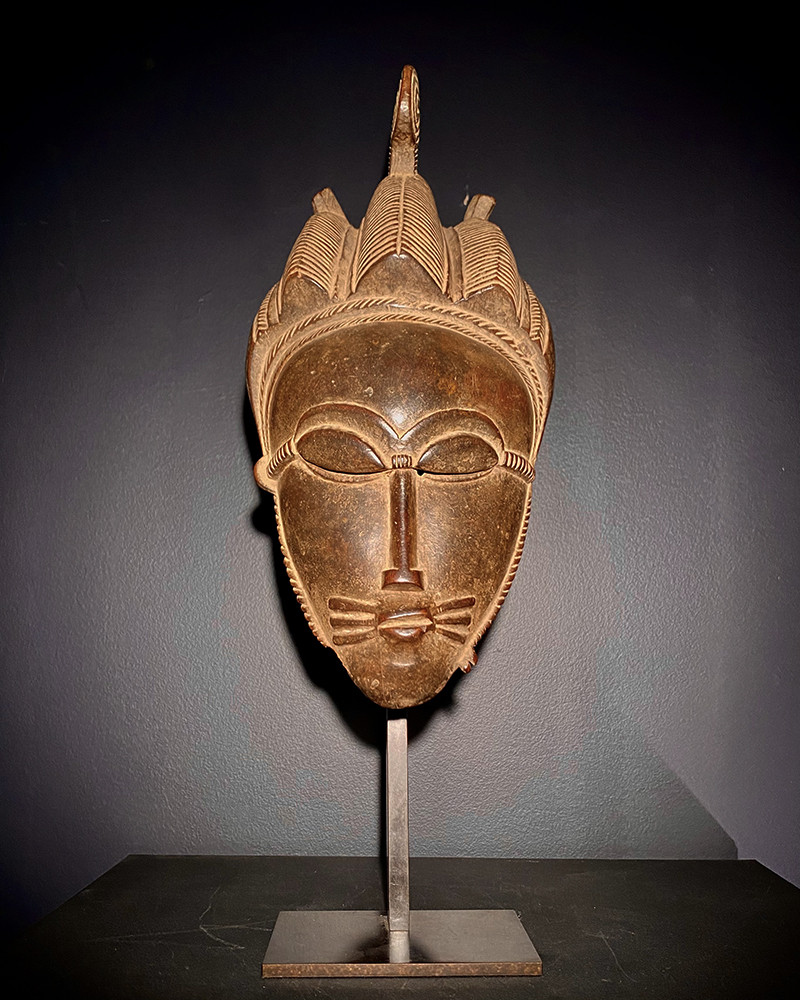  
Djimini / Ligbi Masq
Ivory Coast - Used patina wood - Height 30 cm - Early 20th century
Retour de Voyage is pleased to present this private collection for sale.
The mask was worn to announce the holidays and during ritual quests.
Ivory Coast - Used patina wood - Height 30 cm - Early 20th century


Mask Do (religious worship), circle of Bondoukou, region in the north east of Ivory Coast where the Ligbi and Djimini live.
Their masks are inspired by those of their Senufo neighbours and they often call on their sculptors.
The Djimini, the Ligbi as well as the Dioula, are Mandé Muslims.
This mask represents a female face wearing a sought-after hairstyle like the one worn by women at the end of Ramadan.
Its function is to honour the beauty of the Muslim community in the days following Ramadan.
The nose and mouth are in projection, the characteristics of this piece correspond to the style of the arts of Ivory Coast.


This very fine and beautiful mask comes from a private French collection.
Retour De Voyage is happy to present it for sale.
The base is included.
Data sheet
Type of product

Object of curiosity

Type of product

Craftmanship

Gift Ideas

For Travellers

Gift Ideas

A rare treat
No customer reviews for the moment.