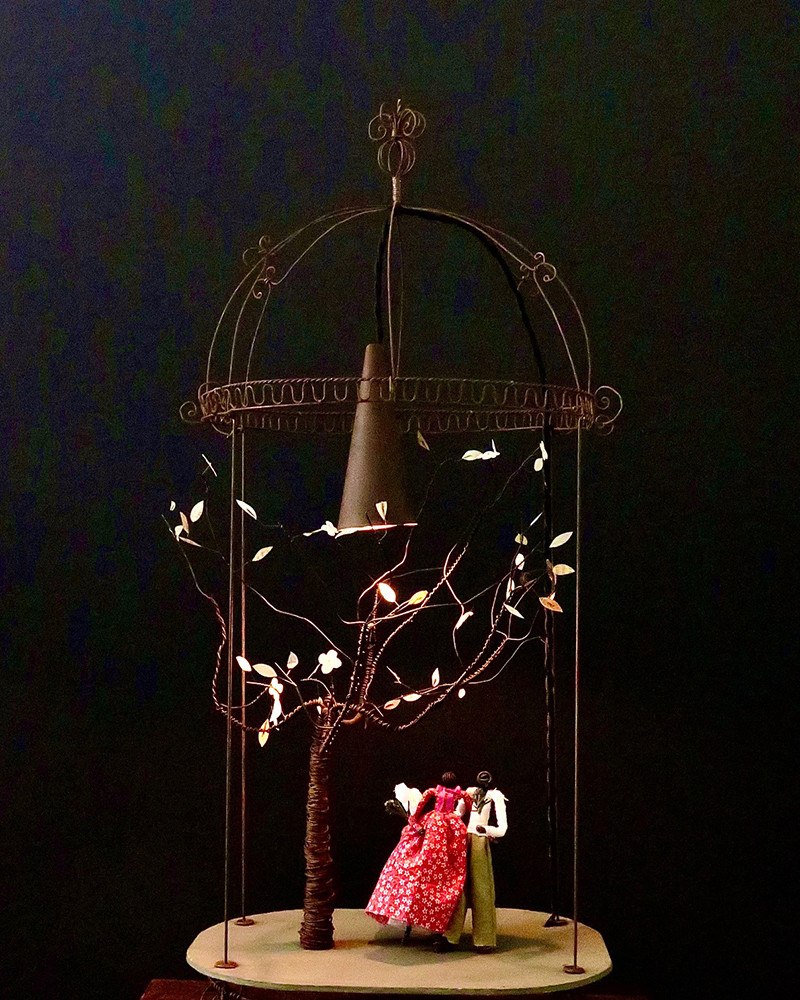  
Vox Populi - The Spring Lamp
"Spring" - Vox Populi
Light sculpture selected by Retour De Voyage
Wire, reused paper and fabric
Dimensions : 65cm x 30cm x 21,5cm
What this creation evokes for us, at Retour De Voyage, is the blossoming of a new love.
The flowers are evocative of spring, the light is shone on the two lovers, like a movie projector, eager to see how their romance will evolve. The wire itself evokes the movement of the sap towards the top of the tree; everything indicates renewal, blossoming, life.
The artist creates all her sculptures in Provence. She chooses simple everyday materials such as fabric or the pages of a book, and creates beautiful poetic scenes that appeal to dreamers and lovers of love. Each scene is delicately crafted and tells a special story.
This sculpture is part of a quartet entitled "The Seasons", throughout which we can witness the unfolding of this relationship, from their spring to their winter.
This luminous creation would be perfect in a child's room, or as a romantic gift.
Data sheet
Type of product

Lighting

Type of product

Lights - Table lamps

Gift Ideas

Deco
No customer reviews for the moment.