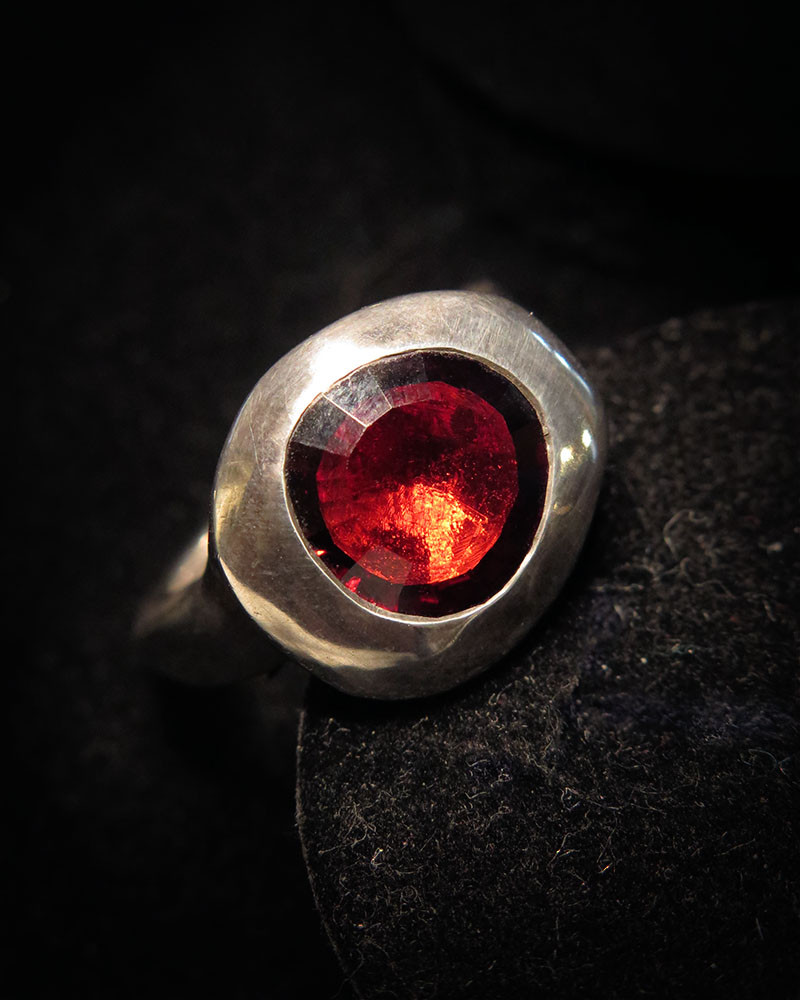  
Rosa Maria - Sterling Silver and Garnet
Sterling Silver ring with a garnet
FREE DELIVERY IN FRANCE
925 Silver ring with Garnet
Available Size : 56
Other sizes available on demand. 
Under the name of Rosa Maria, a name inherited from her Argentine mother, Rosy Abourous has been creating and producing for years a line of jewelry that is now welknown around the world. 
When you see these rings, the first thing you want to do is hold them in the palm of your hand, weigh their density, caress with your thumb the softness and irregularity of their surface. You immediately think that it is a gesture that you will often do with this ring, while dreaming...
Then, you pass it on his finger... the impression is a little strange, the ring is so different from those you usually wear... you turn the hand in every direction, the ring takes the light, the hollows and the bumps of the metal light up, you fall in love with the ring ...
The gallery Retour De Voyage had always been presenting the rings of Rosa Maria, and more recently, the necklaces and earrings.
Data sheet
Type of product

Jewellery

Type of product

Jewels - Rings

Gift Ideas

For Lovers

Gift Ideas

A rare treat
No customer reviews for the moment.