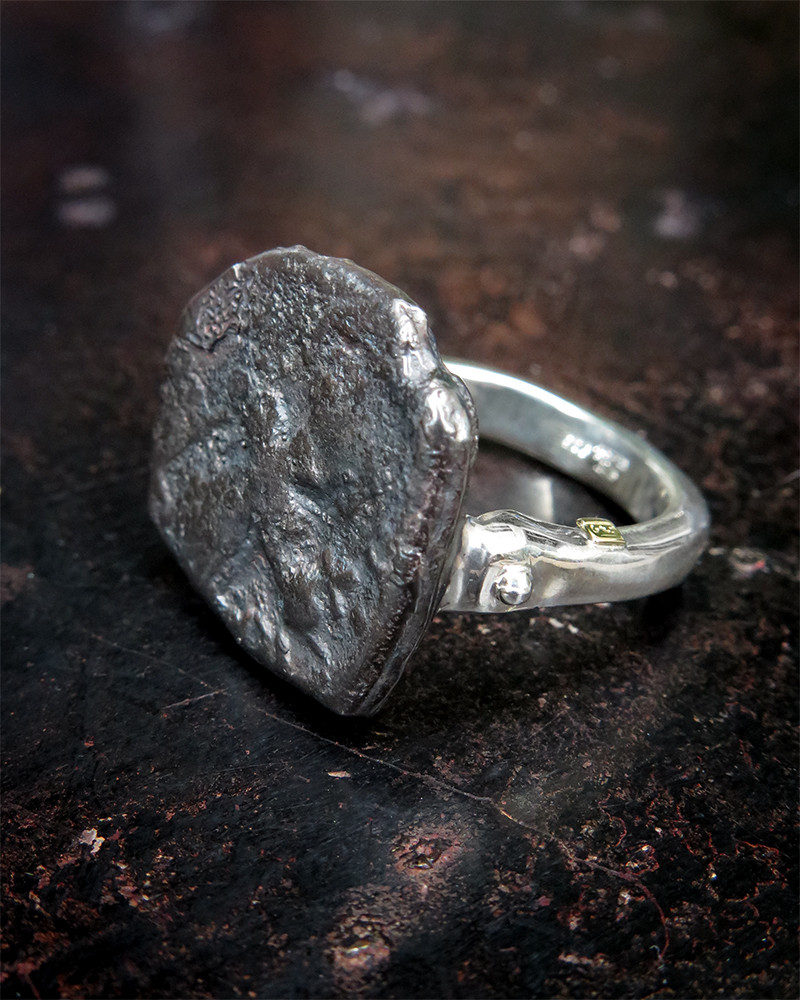  
Rosa Maria - Hammered Silver ring
This hammered silver ring, created in Lebanon by Rosa Maria, pleases both gentlemen and ladies. The square shape is softened by the work of shaping the top that makes it so special. This designer present all over the world is distributed only in a very specialized way and we are happy to propose you this meeting with her...
FREE DELIVERY TO FRANCE
Available Size : 59
How to say ? one of the favorite Rosa Maria rings of Retour De Voyage ! ... and yet, the choice is strictly impossible within the creations of Rosy who probably must never sleep... As for her inspiration, it's just no limit ! Yes, We are fans, we completely fall for each new ring ... they are original (it is banal to say that), when we see them, we want them, we can no longer do without them... but here, maybe we are not totally objective (passion...) then here is our favorite recipe: … if tomorrow morning, you think about it when you wake up, this ring is for you!
All the rings are available in your size, you just have to wait a bit to give Rosa Maria time to make it and send it to us.
Data sheet
Type of product

Jewellery

Type of product

Jewels - Rings

Gift Ideas

For Lovers

Gift Ideas

Beautiful jewel for him
No customer reviews for the moment.