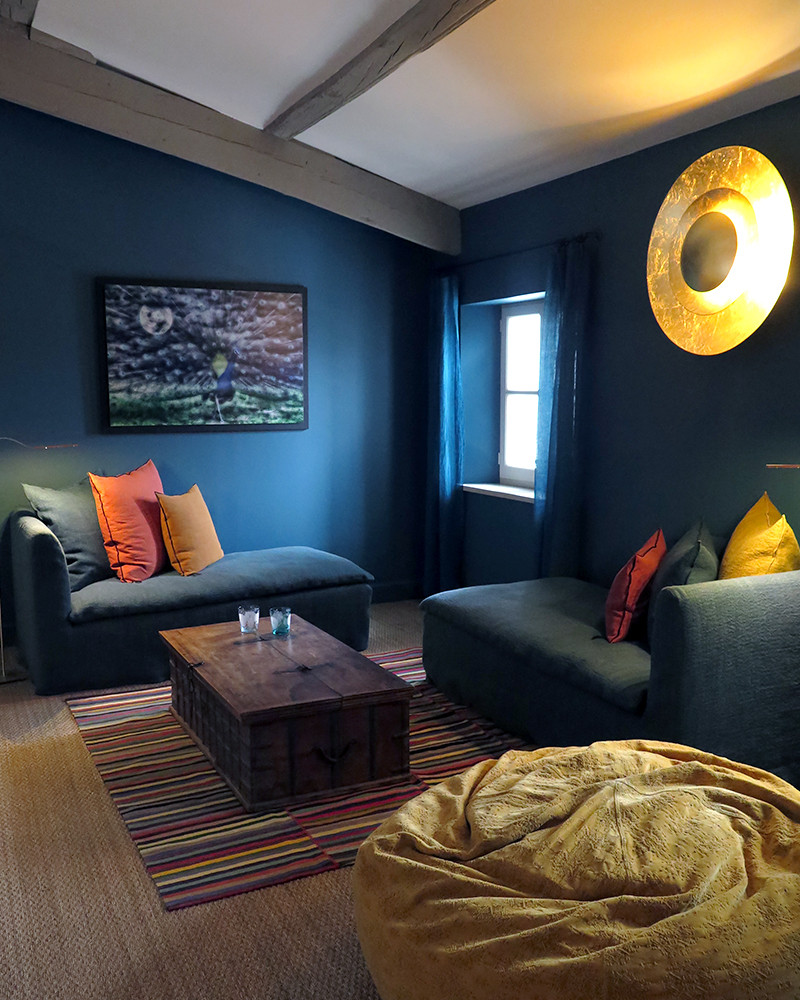  
Maison de Vacances - Daybeds in pairs
Duo on daybeds ...
Dimensions (each): 95 x 165 x 80 (other dimensions available)
Presented here in the Shadow Suite of the Boutique Hotel La Maison Sur La Sorgue in nomade duck canvas under the wall lamp Lucce D'Oro
Cushions in stone washed linen, more than 30 colours.
Sofa, Sofas, Meridians, shapes and dimensions on measure or almost (92 models), 121 possibilities of colors and materials, 15 sizes of cushions and poufs... You need some advice? Call us at 06 87 32 58 68 or come and see the models exhibited in the suites and lounges of La Maison Sur La Sorgue and the Retour De Voyage art gallery, which sign there a beautiful collaboration with the manufacturer Maison de Vacances.
Canapé, Sofas, Méridiennes, formes et dimensions sur mesure ou presque, 
11 cushion sizes and 254 color and material references, made on demand in France, by Maison de Vacances... So 1,600 cushion options.... It is up to you to play, so that your house remains unique, so that your sofas, armchairs, benches, daybeds and beds resemble you. Plain or printed, square or rectangular, large or small formats, assorted colors or in contrast, playing abundance or minimalist purity... the choice is almost infinite. We are here to help you and possibly guide you in your choices. Do not hesitate to come and see the cushions arranged in the suites and lounges of La Maison Sur La Sorgue and to consult our sample catalogues in the Retour De Voyage gallery, with or without appointment on 06 87 32 58 68.
PS: the interiors provided with the cushions are made of natural feathers, in anti-migration envelopes.
Data sheet
Type of product

Deco - Throws and Cushions

Gift Ideas

Deco
No customer reviews for the moment.