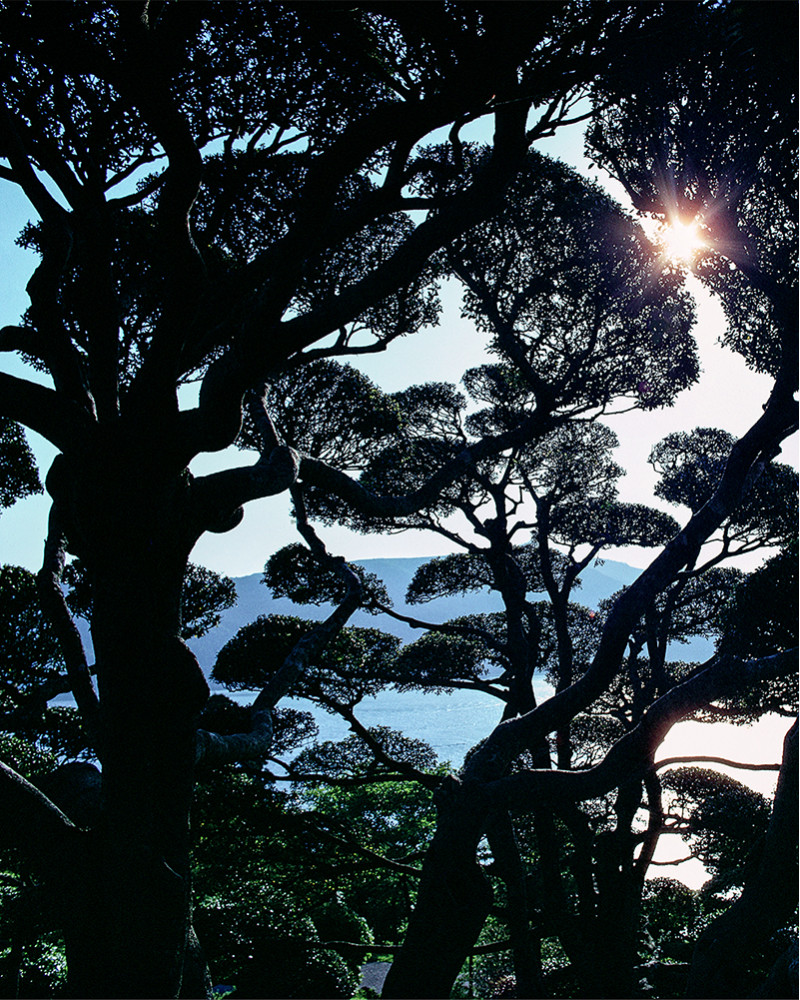  
Hans Silvester - Photo Japanese garden
Photographs by Hans Silvester who expresses through his pictures, the tenderness he has for these silent and wise trees, still and moving, defying the law of gravity. 
Photographs signed and numbered from 1 to 10 by the artist
40x60 cm 
For more information, contact Frédéric at +33 6 87 32 58 68
This photograph of trees in a Japanese garden can be read as a set of lines, colors and materials. Through the play of light and tints, he gathers a succession of forms sketching a delicate picture.
In the early 2000s, Hans Silvester dedicated a work to trees. It must be said that as a child of the Black Forest, trees have marked his youth. They accompanied his walks, his friendships, his camps, his solitude too.  A saddened witness to the madness of mankind, Hans Silvester shows his commitment to the defense of nature. Beyond the forests, it is the individual trees that capture him: they are living sculptures that give rhythm to the beauty of the place.
This photograph was selected by Retour De Voyage for the beauty of these peaks that punctuate the sky and the sea in the background.  
Data sheet
Type of product

Art - Photography

Gift Ideas

Deco

Gift Ideas

Artwork
No customer reviews for the moment.