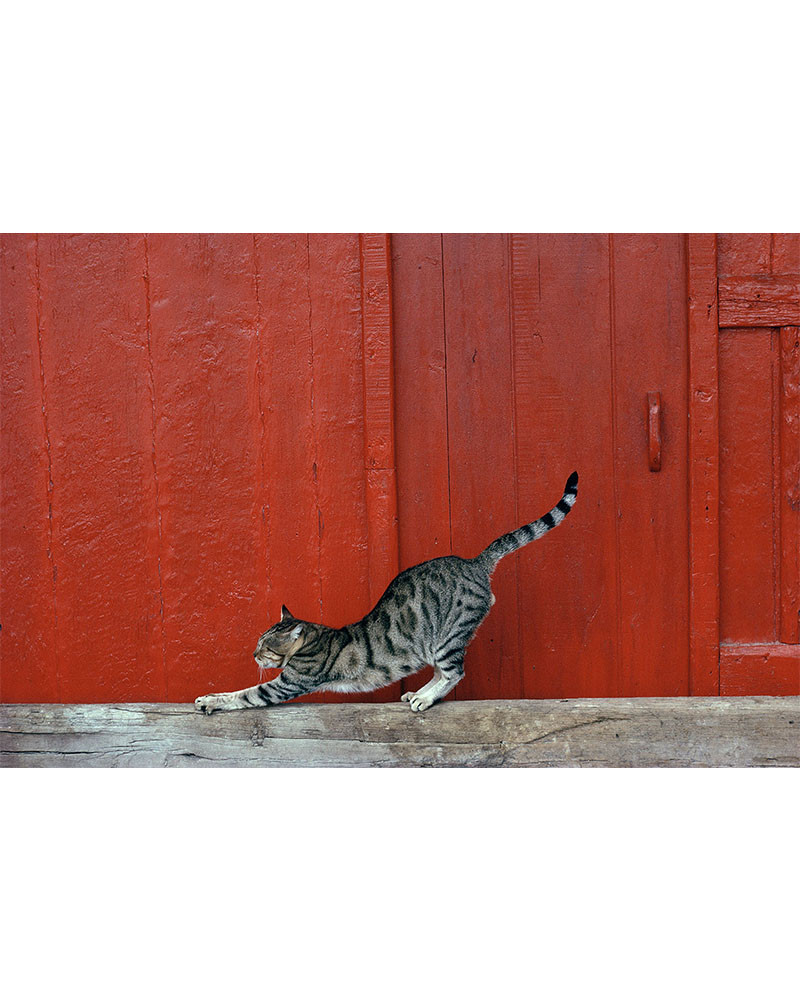  
Hans Silvester - Islands Cats 05
Photograph of Hans Silvester who stayed long periods in the Greek islands to capture the grace of these felines.
Photographs signed and numbered from 1 to 10 by the artist.
3 formats available : 40x60 cm | 60x90 cm | 100x150 cm
For more information, contact Frédéric at +33 6 87 32 58 68
It took Hans Silvester no less than 7 years to make all these pictures. The beauty of these cats and the closeness he was able to create with them are beautiful. You have to be patient to capture this cat stretching after a nap, at the hour when the sun hits and the whole island is as if stopped, crushed by heat. Hans Silvester stands as a visitor, inoffensive with measured gestures, he does not want to disturb their sleep in order to capture the moment. The red paint contrasts with the still misty cat, giving the photograph its character.
Retour de Voyage has selected this photograph from the best-seller book "Cats in the sun" by Hans Silvester.
Fervent defender of ecology, Hans Silvester denounced the wounds of the Earth through his pictures. Blocked by a storm in Mykonos, the photographer found himself on this island for several days where he discovered that cats and humans lived together in harmony. From then on, Hans Silvester decided to photograph these graceful and peaceful felines. It is a work of patience, observation and taming which was tied between the photographer and these cats. To obtain such pictures, Hans Silvester knew how to blend into their environment and gain their trust. After fifteen trips to the Greek islands, Hans Silvester unveils these photos that only he has the secret, and transmits his love for cats. The result are magnificent photographs that highlight the grace and nobility of these free, semi-wild cats. Let yourself be dazzled and touched by these photos that pay tribute to them. 
Data sheet
Type of product

Art - Photography

Gift Ideas

Artwork
No customer reviews for the moment.