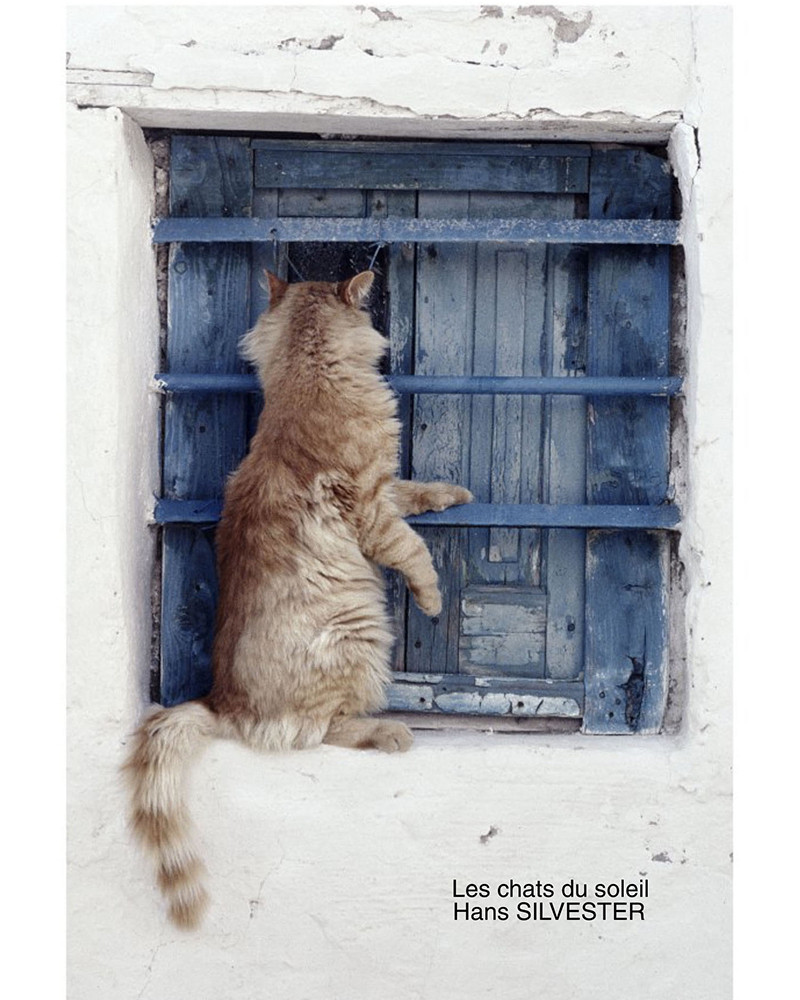  
Hans Silvester - Cats in the sun, album
Artist's album book
Presented in a box and signed by Hans Silvester. Format 30x30 cm.
71 photos printed on Fuji Crystal Archive photo paper. Thick cardboard pages.
Photographs and texts by Hans Silvester. Copyright 2021. Le Parrotier Edition. 
"The Sun Cats" is a photo album entirely designed by the great photographer reporter Hans Silvester, from which he selected each shot with care.
Fervent defender of ecology, Hans Silvester denounced the wounds of the Earth through his pictures. Blocked by a storm in Mykonos, the photographer found himself on this island for several days where he discovered that cats and men lived together in harmony. From then on, Hans Silvester decided to photograph these graceful and peaceful felines.  It is a work of patience, observation and taming which was tied between the photographer and these cats. To obtain such pictures, Hans Silvester knew how to blend into their environment and gain their trust. After fifteen trips to the Greek islands, Hans Silvester unveils these photos that only he has the secret, and transmits his love for cats.  The result are magnificent photographs that underline the grace and nobility of these free cats, in perfect harmony with their environment. They blend with the typical colors of Greece, blue, white, red and with the dazzling light that the sun gives abundantly on these lands. These half-wild felines blend in and almost merge with the landscape and the colors. Let yourself be dazzled and touched by these photos that pay tribute to them. Each photograph has been carefully selected by the artist, and each page is printed in photo quality to further enhance them. The limited edition "Cats in the Sun" is the first part of a collection of Hans Silvester's greatest hits.
The photos can be printed individually in limited edition, numbered and signed by the artist in different formats. Contact Frédéric Dol : +33 6 87 32 58 68 
Data sheet
Type of product

Art Books

Gift Ideas

Beautiful Books
No customer reviews for the moment.