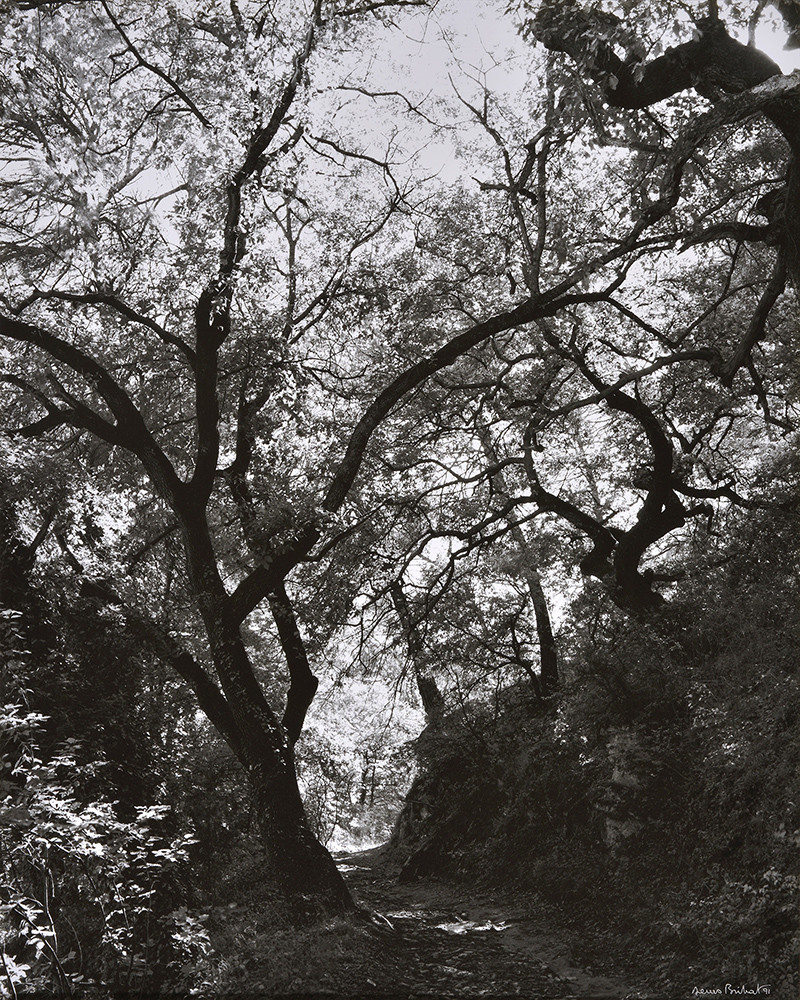  
Denis Brihat -
Oaks of Trigault #3/3  ( Last print )
Original photograph, silver gelatin printed, numbered and signed by Denis Brihat
Dim 50 x 60 cm
Oaks of Trigault #3/3  ( Last print ) - Original photograph, silver gelatin printed, numbered and signed by Denis Brihat - Dim 50 x 60 cm
Much has been said about the work and technique of Denis Brihat… on his prowess and discoveries, on his will to find a way to magnify the beauty of the world. His astonishing photographs, drawn in black and white and then turned with a multiplicity of metals and pigments to get closer to the natural color, testify to his experimental audacity. His work highlights the beauty of vegetable garden products and shows us all the genius of Denis Brihat who, in his prints, reveals the artistic dimension of an onion, a poppy, a cabbage, a pear or a blade of grass. He knows how to reveal beauty beyond the first impressions. Among the many exhibitions of Denis Brihat's work, few have gathered his photographs of trees. By stopping at his most secret prints of a forest, a pine or a clearing, Retour De Voyage was seduced by the strength of Denis' work on this theme.
Approaching this print to admire it, we are struck by the reality that imposes itself on us. Denis' photographic process reveals every detail, we feel the freshness of the foam and the smells of the undergrowth invade us...
Data sheet
Type of product

Art - Photography

Gift Ideas

Artwork
No customer reviews for the moment.