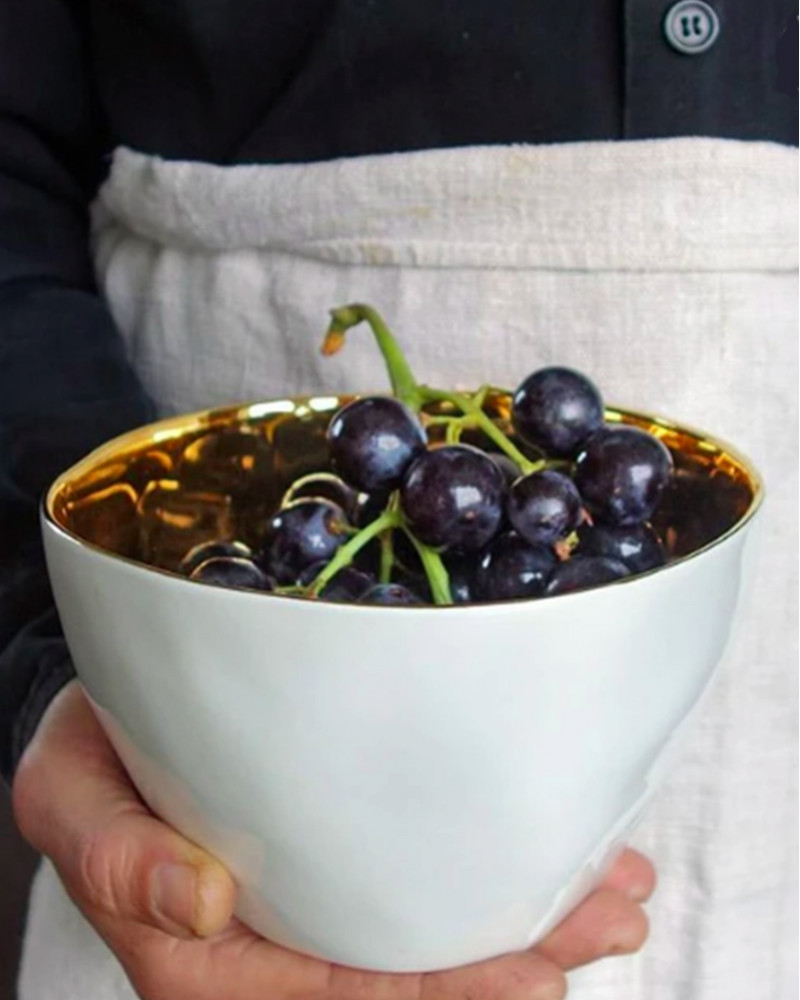  
Bowls for festive Tables
Large bowl in white porcelain and golden enamel inside. Perfect for a nice gift, or to have fun.
Click & Collect available, free delivery in L'Isle Sur La Sorgue with Pop Messenger, Shipping otherwise
This large bowl (Ø 16 cm Height 10 cm) is handmade in Hungary according to the traditional casting process. This artisanal method of manufacture gives it finesse and solidity. Each time the porcelain is cast, there are differences that are an expression of the unique and singular character of these hand-made porcelain pieces. Their "imperfections" are a sign of their originality and should not be considered as defects. It is made of white glazed porcelain and can also be transformed into a small salad bowl. Irregularly shaped, it is distinguished by its real gold enamel inside. The enamel dressed in gold leads to treat this large bowl as a precious object. It is therefore recommended to wash it by hand and especially NOT to put it in the microwave. More Bowls , Cups and Gobelets from the same craftwomen are available @ Retour De Voyage. Ask for more pictures.
Data sheet
Type of product

Deco - Ceramics

Gift Ideas

Deco

Gift Ideas

Presents for a dinner party
No customer reviews for the moment.