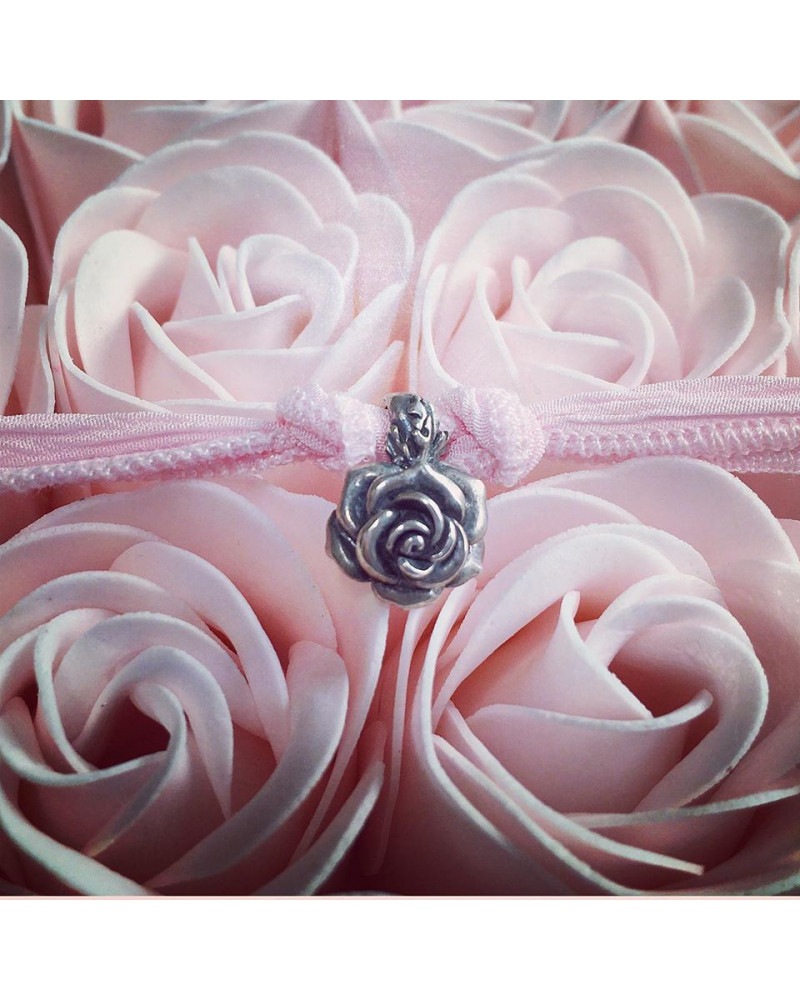  
Catherine Michiels - Secret Rose Charm
As the rose blossoms, her aroma becomes more present and the secret inner core that can be associated with our spirit is revealed.
Selected by Retour De Voyage
Original creation by Catherine Michiels
Free delivery in France (upon validation of your address)
We all have a special bond with roses! Whether they remind you of a person, a scent or a garden... In Roman times, the rose was dedicated to Venus. A symbol of love and beauty, it has a mysterious and secret side that undeniably contributes to its charm. Catherine Michiels tells us about her fascination for this extraordinary flower. What captivates her is its aroma, which becomes more present during its blooming, and little by little, its hitherto hidden heart is revealed. The designer associates this blossoming with the blossoming of our souls. Patience and delicacy are the key words for the blossoming.  
Catherine Michiels does not just design jewellery, as a Reiki Master she breathes a soul into each of her creations and gives substance to an energy. Each piece has a meaning, a connection with those who will receive it. These jewels are haloed with benevolence, zenitude for a bohemian chic style.
This finely crafted charm is available in solid silver, bronze, and on request in white, yellow or rose gold. You can also purchase each charm independently. You will receive your jewel on a silk strap in one of the colours of the season. If you have a preference for a particular colour of silk ribbon, please specify.
Do not hesitate to contact us for more information.
Data sheet
Type of product

Jewellery

Type of product

Jewels - Charms

Gift Ideas

Porte Bonheur Charm

Gift Ideas

For Lovers

Gift Ideas

Mothers Day

Gift Ideas

A jewel for her or for him
No customer reviews for the moment.