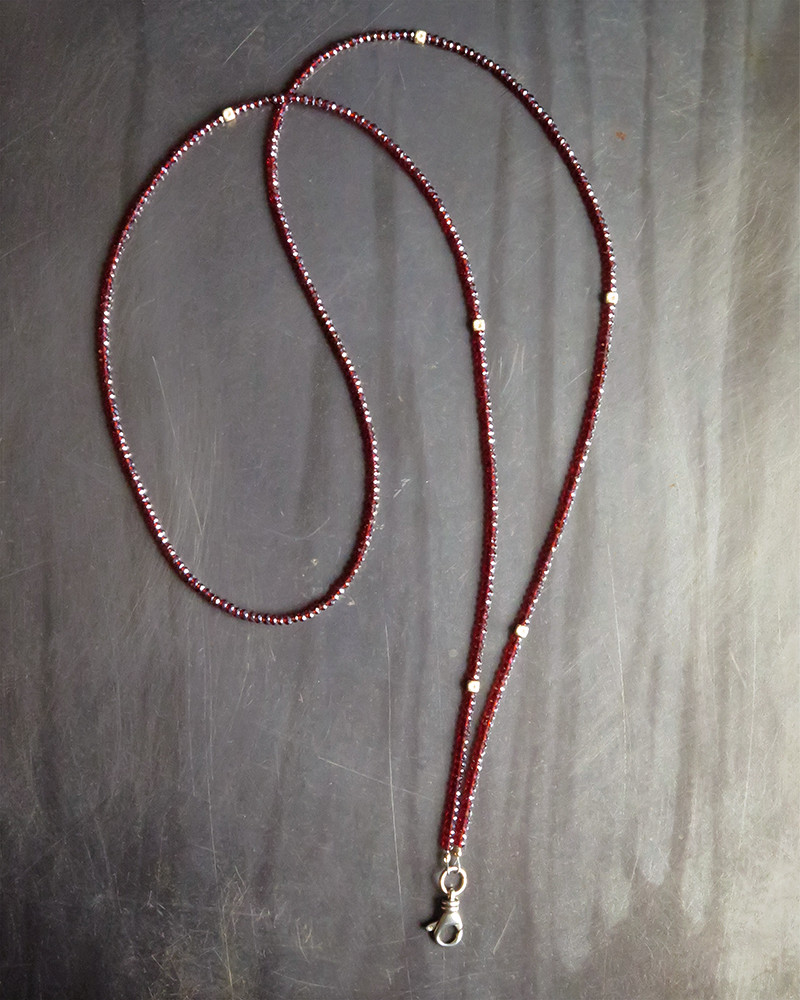  
Catherine Michiels - Bohemian glass beads necklace
Coco Beach Necklace: Hand knotted leather with Tahitian pearls, Edison pale pink pearls, Shaman glass paste beads, small oxidized silver pave diamond clasp - 18" . Charm sold separately
Sign up for our Newsletter, we invite you to share a drink with Catherine Michiels and discover her latest creations when this globe trotter stops at La Maison Sur La Sorgue...
FREE DELIVERY TO FRANCE
Coco Beach Necklace: Hand knotted leather with Tahitian pearls, Edison pale pink pearls, Shaman glass paste beads, small oxidized silver pave diamond clasp - 18"
I Am Loving Awareness - From my heart to yours. When you are aware and awake, you do act from the heart. You raise your frequency and you are more flowing with life and the world around you. Silver pendant, with emerald and ruby . Size 2" x 2" -
Charm is sold separately. You can choose any charm or pendant instead of the cross. The originality of this necklace comes from the small (about 1,5 cm) silver claps set with diamonds on both sides, which is rare. The elegance of the claps combined with this heart and the harmonious mix of pearls make this necklace a must in Catherine's collection as it represents this chic bohemian side dear to Catherine Michiels.
When we met Catherine and her husband David during their stay at La Maison Sur la Sorgue, we were immediately seduced by her energy, charm and open-mindedness... and her jewels. By meeting this "fashionable" woman, we were immediately attracted by her way of dressing and by the bracelets, necklaces and jewelry that gave her a "bohemian chic" style. Very quickly the relationship became friendly and we followed with attention the presentation that Catherine made us of the jewels that she wore on her... These jewels that fascinated us turned out to be his own creations. We couldn't do without them anymore... and Catherine left without her jewels, we kept them so that we could make our clients discover them.
Data sheet
Type of product

Jewellery

Type of product

Jewels - Necklaces and Pendants

Gift Ideas

Porte Bonheur Charm

Gift Ideas

Mothers Day

Gift Ideas

A jewel for her or for him
No customer reviews for the moment.