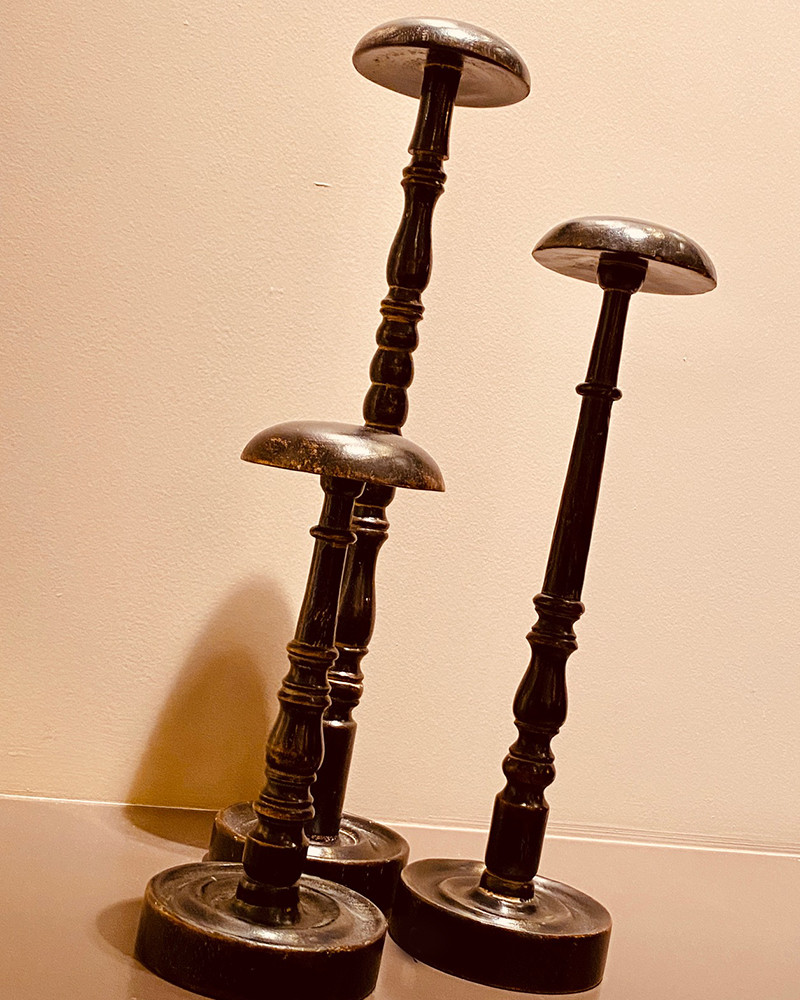  
x Curiosity - Hats Holder
If you have a beautiful hat that you don't wear every day, show it!
by placing it on a turned wooden hat holder, next to several other hats or alone. Three heights for these hat holders: 23, 36 or 45 cm, but don't hesitate, they all go very well together.
Not everyone wants to take the blame (to wear the hat in french)... but they are there for it!
They put in three, one big, one medium and one small (it makes me think of Goldilocks and the three bears!), all three made of wood turned in the traditional way. Stable on their feet and well balanced, they have a rounded head that supports any type of headdress. For a super original decoration in a guest room (or yours!), or even on a console in the entrance... and if the head cover is exceptional, why not in the middle of the living room?
For exceptional chefs, go to the page reserved for the designer Massimiliano Amicucci, costume designer hats for the cinema. He invented most of Johnny Deep's hats in Tim Burton's films... a must-have !
He has kindly entrusted Retour De Voyage with some of his creations : straw, wool, felt, even rabbit are used in a wonderful way. Just meet Alice in Wonderland !
Data sheet
Type of product

Designers - Hats

Type of product

Object of curiosity

Gift Ideas

For curious people
No customer reviews for the moment.