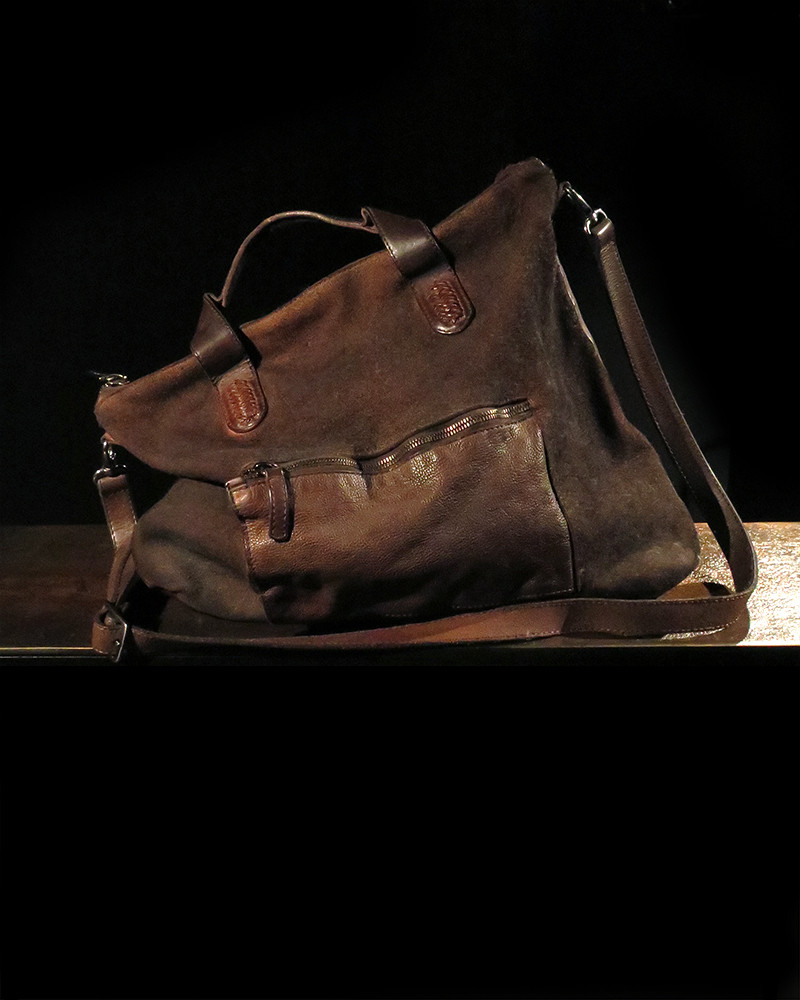  
Numero 10 - Woodstock Bag
Extra Chocolate Color leather bag, one side leather crust, the other smooth and shiny for more textures.
Wear it by hand (leather handles decorated with a braided pattern) or as a shoulder strap (leather, removable).
It is equipped with an outer pocket closed by a zipper and two inner pockets.
Selected by Retour De Voyage for its rustic chic, tireless genre model!
FREE DELIVERY IN EUROPE
Nice bag created by Number 10 and selected by Retour De Voyage.
It is made of leather (cow) color extra chocolate, supple and rough to the touch.
We eagerly want to take it with us everywhere, around the world. The outer pocket is zipped to fit all the necessary little things in, and the two inner pockets allow more sensitive things to be sheltered without being buried in the bottom of the bag.
Small metal pins under the bag allow us to place it on the ground without damaging it.
The creator of the brand Numero 10, Alberto Mondini, takes the utmost care of his creations crafted artistically, dyed and sewn to the highest level of Italian excellence. Of original inspiration, all Numero 10 items are really masterpieces, remarkable for the quality and finishes of the leathers used. A Numero 10 bag, wallet or jacket will become an essential item, which will accompany you for a long time while retaining its original appeal.
Fully hand-stitched, these creations are guaranteed... if you have an incident, Retour De Voyage provides After Sale Service.
Data sheet
Type of product

Designers - Bags

Gift Ideas

For Travellers

Gift Ideas

For Lovers

Gift Ideas

Mothers Day
No customer reviews for the moment.