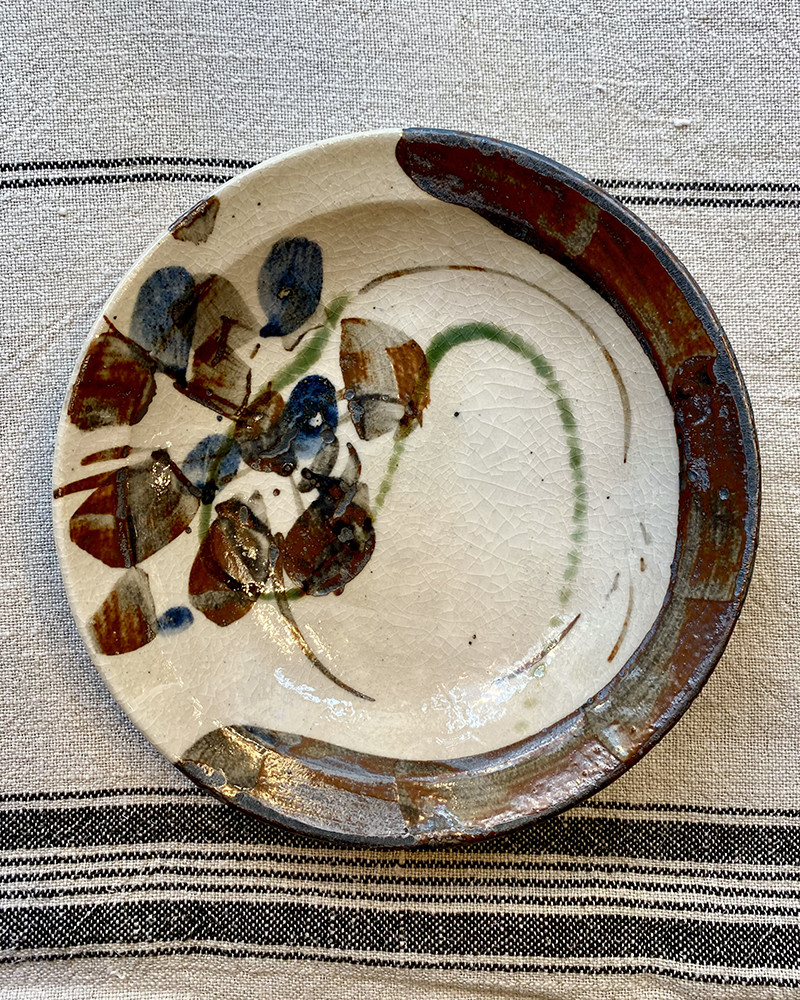  
Japan - Sublime plate
 There are not enough products in stock
Tax included
Stoneware bowl
Brought back from Japan by Retour De Voyage
Height 4,5 cm - Diameter : 18 and 19 cm ... and yes, this bowl is not round !
Retour De Voyage has selected this Japanese cup... But should we really say why? The evidence is there: it is sublime. It is perfectly balanced and typical of Japanese art. This fragile balance between the rustic side of the stoneware to make such a fine bowl, these hand-painted details, between pronounced brushstrokes and the delicacy of the refined curves. A true work of art. Even without a garnish, it is possible to get lost in contemplating it, so poetic is it. 
Typically a plate that will not stay in the back of your cupboard. You will take it out on all occasions and maybe even get into the kitchen to honour it with dignity. You don't mess with anything that precious! Alone or with others, this plate has such a personality that it will inevitably fit in with your decoration. To be mixed with your classic tableware or by mixing the genres, it will make a good impression!
Data sheet
Type of product

Deco - Ceramics

Type of product

Craftmanship

Type of product

Japanese craft

Gift Ideas

Deco

Gift Ideas

For Travellers
No customer reviews for the moment.