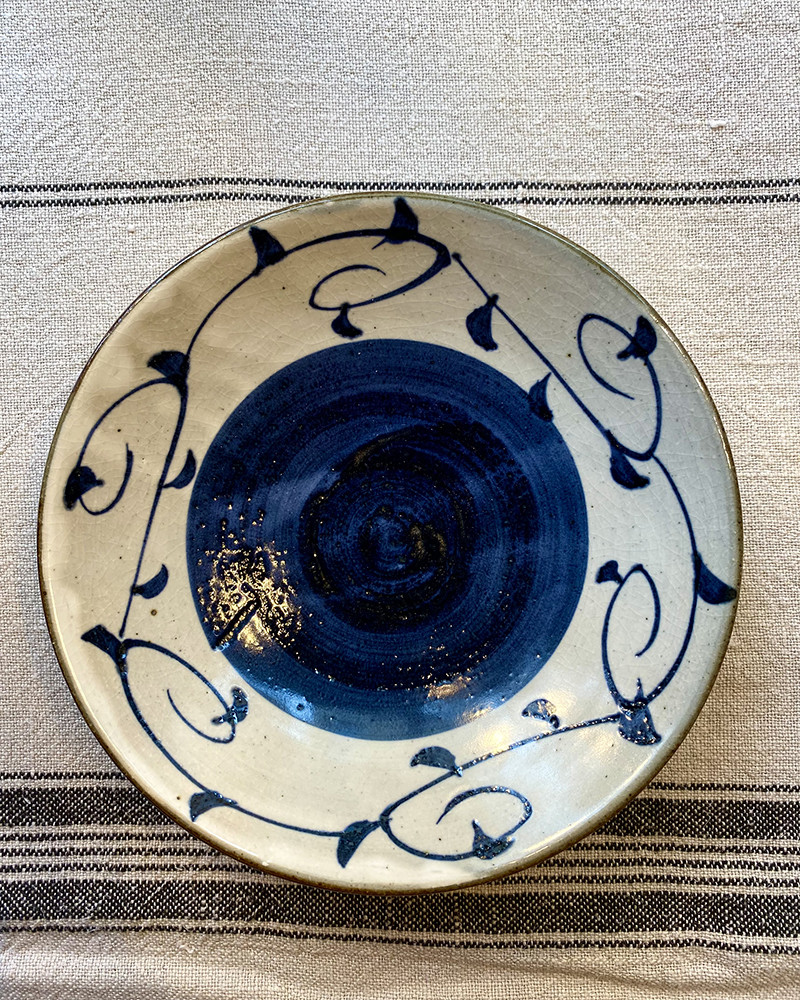  
Japan - Tako Karakusa plate
 There are not enough products in stock
Tax included
Stoneware plate
Brought back from Japan by Retour De Voyage
Height 4 cm - Diameter 19 cm
Retour De Voyage brought back from Japan its most beautiful finds and the most difficult thing was to choose as there are so many in this fabulous country. If we present you this Tako Karakusa plate, it is because it is typical of Japanese art, in white stoneware painted with this midnight blue. The Tako Karakusa patterns are declined in arabesques or in more vegetal figures as here. We particularly like the details that make this plate unique: the thicker paint and the micro-cracks that dot the stoneware during the high-temperature firing. Far from the smooth and uniform dishes we know, this one has a story. Each "flaw" tells its own story and makes it unique. If it seems delicate because of the finesse of its making and the paintings that adorn it, you should know that Japanese craftsmanship or art (the difference does not exist there) is extremely resistant. 
This plate, alone or in the company of its sisters, will undoubtedly attract the attention of your table. It brings cachet without being flashy, the kind of detail that makes you a person of taste... 
Data sheet
Type of product

Deco - Ceramics

Type of product

Craftmanship

Type of product

Japanese craft

Gift Ideas

Deco

Gift Ideas

For Travellers
No customer reviews for the moment.