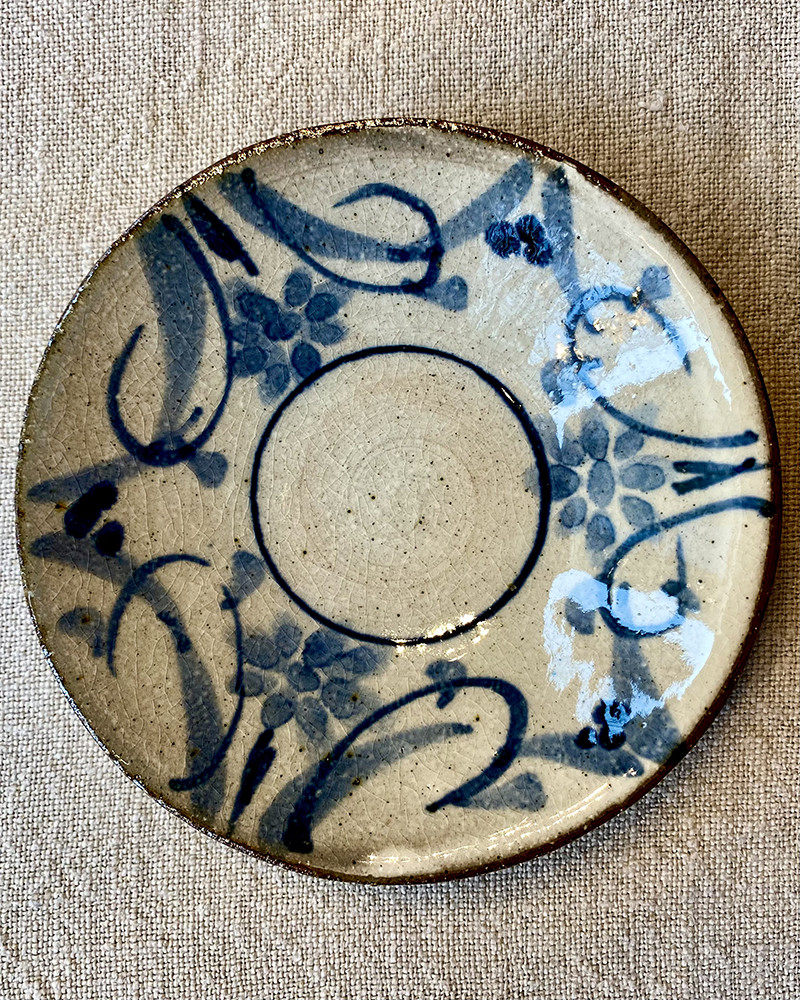  
Japan - Small stoneware dish
Small stoneware dish 
blue flowers design
brought back from Japan by Retour De Voyage
Size of the box : 18,5 x 18,5 x 8 cm
Retour De Voyage particularly appreciates these small old cups.  They are made of sandstone and individually signed on the back. Typical of Japan, we are at the border between art and crafts. Moreover, this shade does not exist in the land of the Rising Sun. White sandstone is enhanced by floral motifs painted in blue, the two traditional colors in Japan. The soft and neutral tones are dotted with small grains, micro cracks that make this cup alive: it has a history. Its imperfections make its beauty as in the philosophy wabi sabi, where the marks of time are glorified. 
These small cups appeal to us particularly and make us want to taste tiny refined cakes, one autumn evening by the fire (re)reading "the restaurant of the found love" of Ito Ogawa... just choose a delicate teapot, a couple of cups and a Mâcha tea. 
Data sheet
Type of product

Antics

Type of product

Craftmanship

Type of product

Japanese craft

Gift Ideas

For Travellers

Gift Ideas

A rare treat
No customer reviews for the moment.