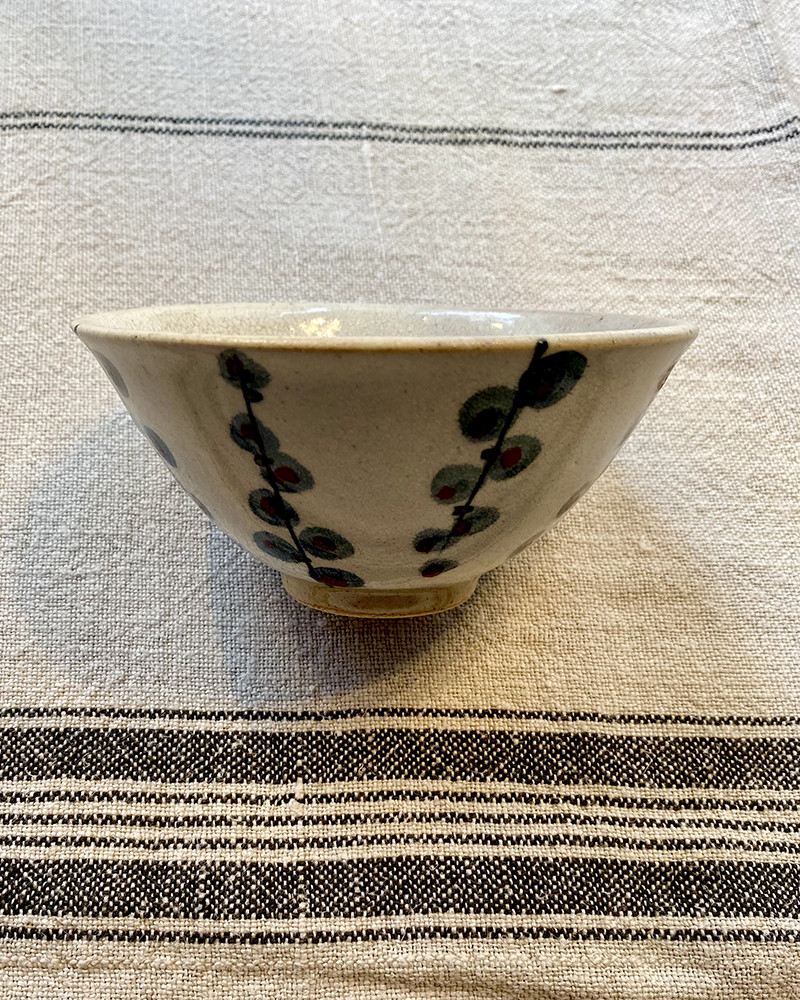  
Japan - Plumetis tea cup
White stoneware bowl, blue feather duster
Brought back from Japan by Retour De Voyage
Height 6 cm - Diameter 12 cm
This small and delicate bowl is typical of Japanese art. Made of white stoneware with blue motifs, it is the result of a happy blend of Japanese tradition and modernity. Thanks to this mix of soft colours and neutral tones, it is in keeping with the wabi-sabi philosophy, which emphasises raw materials, where all the small aesthetic defects offer a sought-after character. Far from the smooth and impersonal side, cracks and irregularities participate in the harmony and tell the story of the passing of time without hiding behind varnish. Thus, cracks are part of the beauty. Of course, it is only a small bowl, but this philosophy goes beyond decoration and applies to everyday life, it is a state of mind.
The bowl in Japan is omnipresent and is used at every meal. Each one has a specificity and a mission: for rice, tea, sauce, soup, etc... Our small feathered bowl will inevitably find its place on your table (or elsewhere!). Singular, authentic, it will blend elegantly with more western tableware or will integrate your Japanese collection without any doubt. Its ideal size allows it to play several roles: as much as a rice bowl, it can also hold a homemade tapenade, a chia pudding and why not even a few of your rings that are scattered on your desk? Retour De Voyage is delighted to have unearthed such a nugget ... 
Data sheet
Type of product

Deco - Ceramics

Type of product

Craftmanship

Type of product

Japanese craft

Gift Ideas

Deco

Gift Ideas

For Travellers
No customer reviews for the moment.