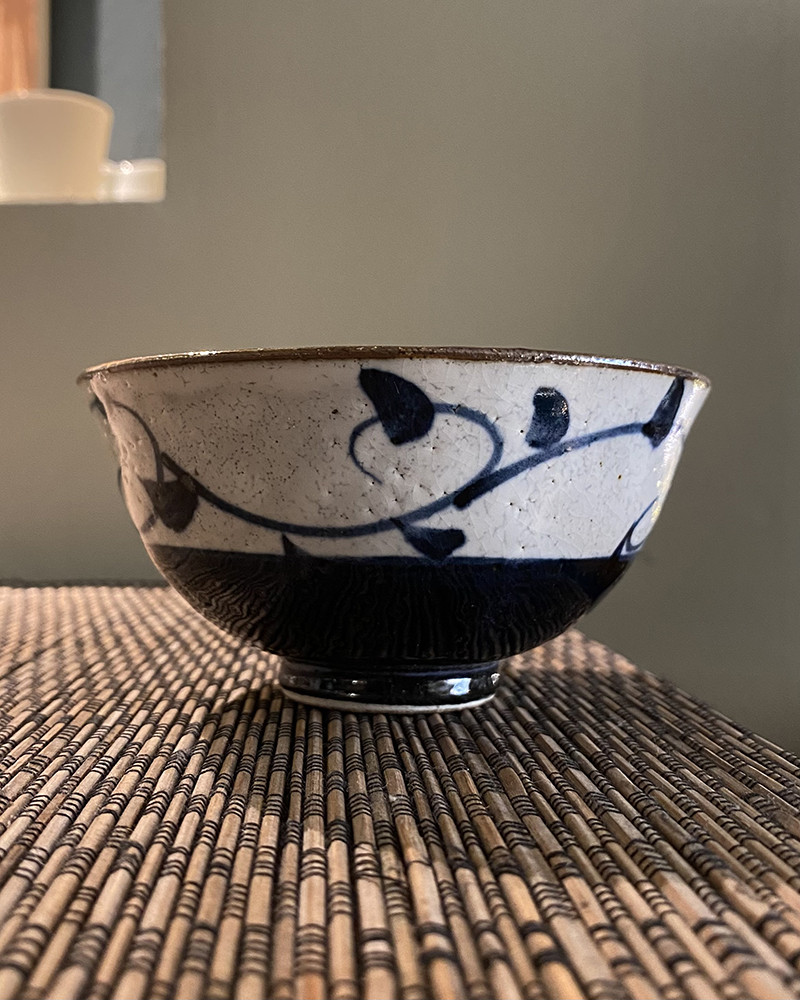  
Japan - Tako Karakusa rice bowl
Stoneware rice bowl
Tako Karakusa
Brought back from Japan by Retour De Voyage
Height 6,5 cm - Diameter 7 cm
Retour De Voyage brought back in its luggage this small Japanese rice bowl, typical of the country of the rising sun. Made of stoneware, it is made with traditional colours: white and blue and Tako Karakusa patterns which are often floral or arabesque.
In Japan, the bowl is ubiquitous and is used a lot during meals, whether for breakfast or dinner. Many shapes and sizes exist and each has a specific purpose. Some are used for tea, sauces, soups... Here we present a rice bowl. It holds a portion of Japanese rice that goes with every meal. Its size is ideal for holding the bowl in your hands and bringing the rice almost up to your lips. It can also hold nori seaweed, bean sprouts or pieces of marinated meat.
This elegant little bowl can be mixed with your more western tableware to create a quirky look, or it can be incorporated into your Japanese collection. If you can use it in a typical way by making (round) rice, you can also give it new functions to welcome your best spreads, some roasted peanuts or why not a scoop of ice cream for the sweet mouths... ?
Data sheet
Type of product

Deco - Ceramics

Type of product

Craftmanship

Type of product

Japanese craft

Gift Ideas

Deco

Gift Ideas

For Travellers
No customer reviews for the moment.