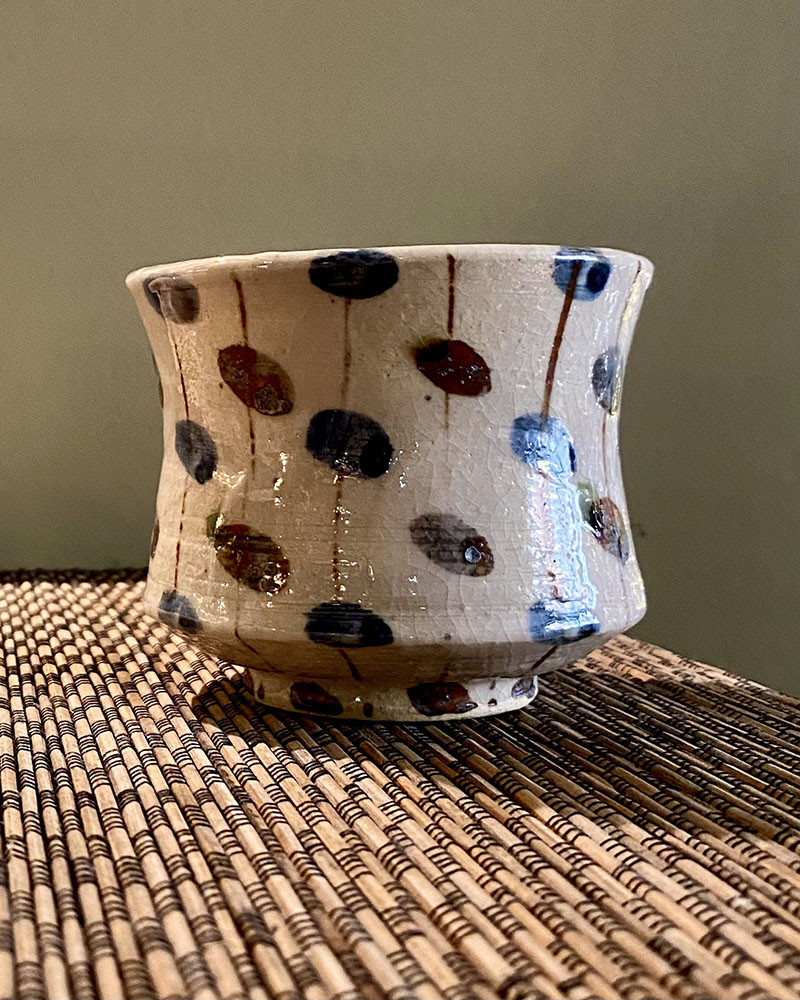  
Japan - Sabi Pois Sublime cup
Off-white stoneware tumbler
Sabi Pois Sublime pattern
brought back from Japan by Retour De Voyage
Height : 8cm 
Ø: 8,5cm
This stoneware cup with its soft, subtle tones is perfectly in keeping with the wabi-sabi style, a Japanese concept that advocates elegance, minimalism and, in a way, a return to the essential. 
Wabi-sabi is a philosophy that can take different forms, in literature and art for example. In decoration, simplicity and naturalness are the key words of this trend. Raw materials with irregular shapes are emphasized. Irregularities, impermanence and asymmetry make them unique. Imperfections are part of the harmony. Thus, we like the granular side that stoneware gives to this cup, these polka dots with different intensities. The marks of time are part of the beauty, such as the small gaps, cracks and breaks that come with the test of time. So you don't just end up with a beautiful Japanese cup, but with a philosophy of life in your hands. The tea you drink from it will have a completely different flavour!
Data sheet
Type of product

Deco - Ceramics

Type of product

Craftmanship

Type of product

Japanese craft

Gift Ideas

Deco

Gift Ideas

For Travellers

Gift Ideas

Presents for a dinner party
No customer reviews for the moment.