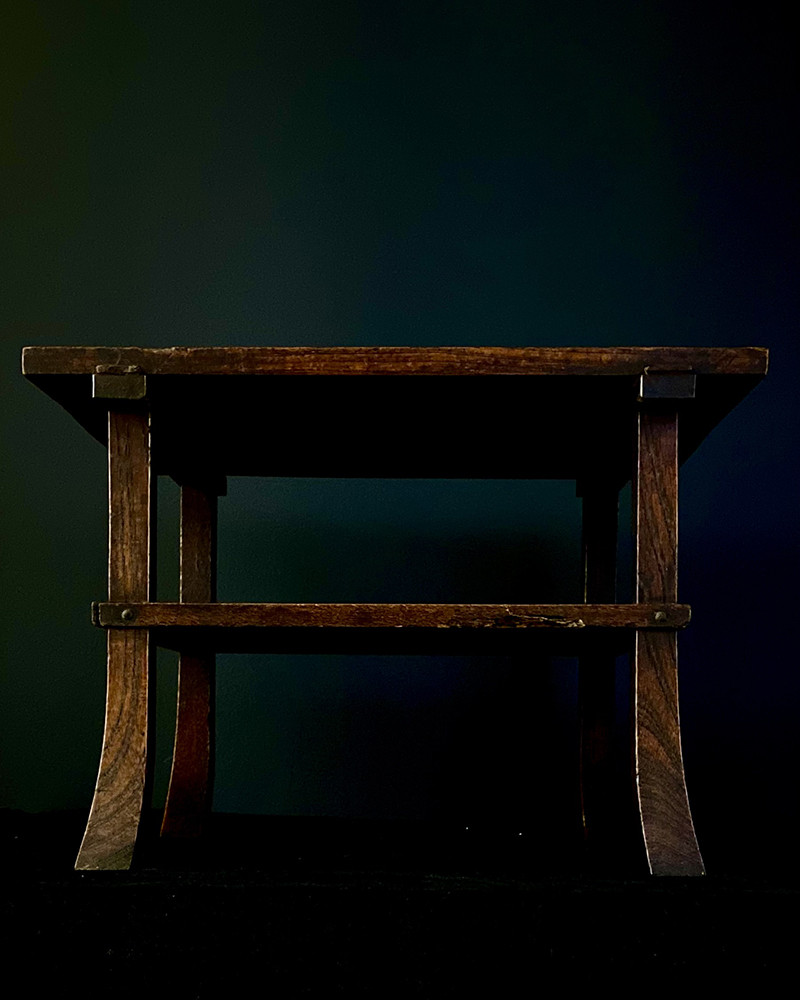  
Japan - Small antique console
 There are not enough products in stock
Tax included
Small antique console
Japan
Retour De Voyage selection
Dimensions : 31cm x 41cm x 29cm
Pretty little console. It borrows its curves from the Japanese torii, the famous traditional porticoes erected at the entrance to temples - often Shinto shrines - to separate the sacred enclosure from the profane environment. Although it does not act as an "entrance lock" to our gallery, this little console is very useful and multifunctional: robust and yet elegant, it is a master at showcasing our objects. Ask her, her CV is impressive: leather bags, works of art, designer lighting, designer jewellery, ... there are no more secrets for her. She is part of the console elite.
Retour De Voyage wishes to offer her new challenges because she is determined to continue her career. Very professional and friendly, she knows how to be discreet and extremely efficient. She will carry your flowers, your books, your bottles with great dignity... 
Data sheet
Type of product

Craftmanship

Type of product

Deco - Small piece of Furniture

Type of product

Japanese craft

Gift Ideas

Deco

Gift Ideas

For Travellers
No customer reviews for the moment.