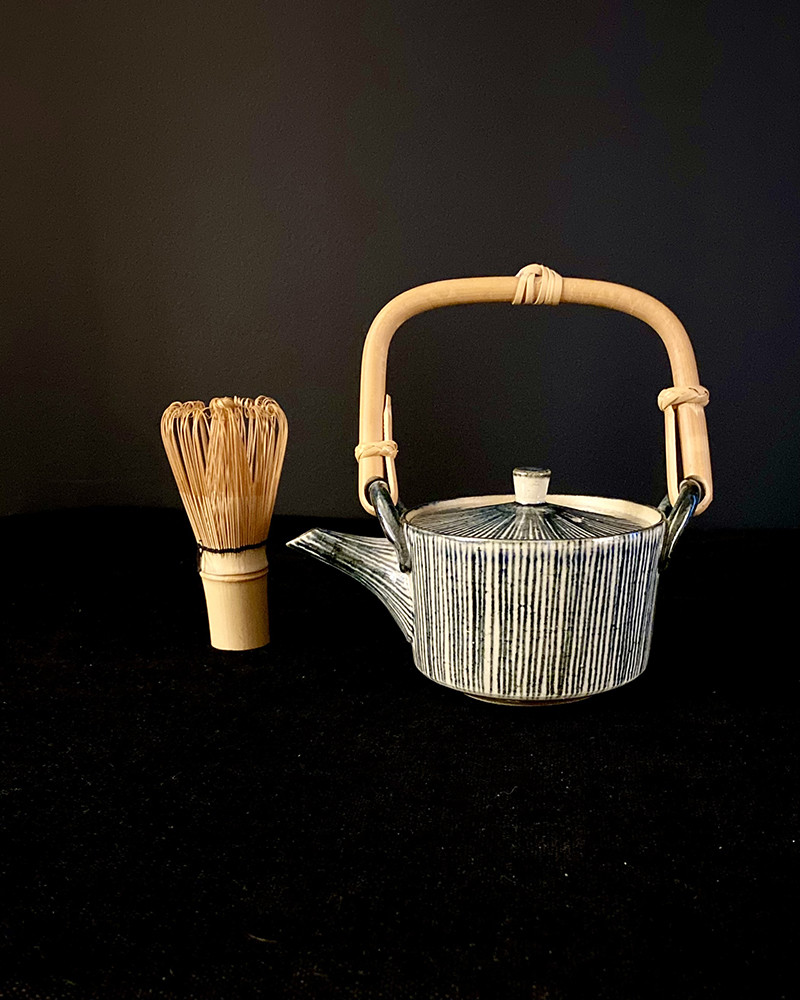  
Japan - Blue stripes teapot
Small ceramic teapot, hand-painted blue stripes
Built-in porcelain tea filter
Bamboo handle
Back From Travel selection
Dimensions: 18cm x 18cm x 10.5cm
Diameter: 10.5cm
Retour De Voyage loves this little teapot. Delicate and refined, it has an undeniable charm. It has that elegance that sets it apart from the others, that little extra something, the Japanese touch. Very sober with a refined silhouette, it stands out from the crowd with its trendy design stripes. Its bamboo handle gives it a vintage feel that goes wonderfully well with the ceramic.
It has an integrated filter for perfect tea. It will chicly decorate your table under the amazed eyes of your guests. As a witness to your secrets and confidences around the table, you can be sure that it is reliable and will not say a word about your confessions. She will be the trusted friend who will quickly become indispensable.
Data sheet
Type of product

Deco - Ceramics

Type of product

Craftmanship

Type of product

Japanese craft

Gift Ideas

For Travellers

Gift Ideas

Mothers Day
No customer reviews for the moment.