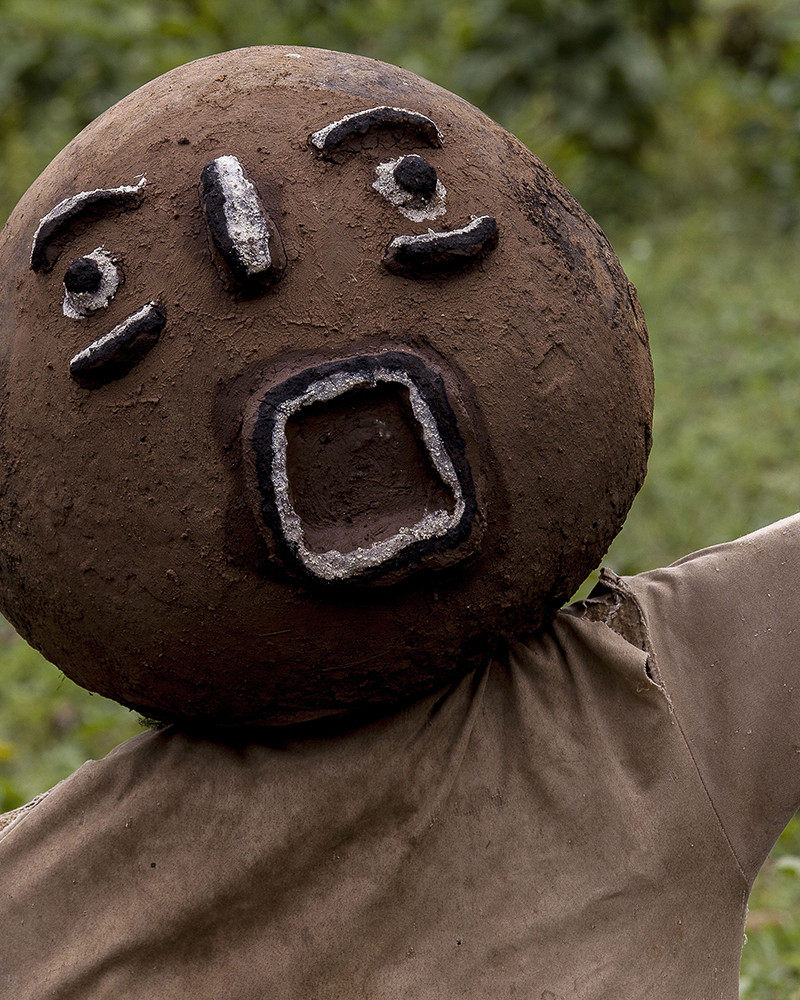  
Hans Silvester - Scarecrows, Ethiopia 10
Photograph by Hans Silvester, who visited the Bench people in Ethiopia on several occasions.
The photograph is signed and numbered from 1 to 10 by the artist.
3 formats available : 40x60 cm | 60x90 cm | 100x150 cm
For more information, please contact Frédéric at +33 6 87 32 58 68
When you want to make a scarecrow, you have to act quickly to assemble the different elements at hand and thus create a man-like whole.
Having photographed the body paintings and decorations of the Omo people, this is the first time Hans Silvester has shown us the expressionist images that bring these creatures of straw, clay and rags to life. The scarecrow was an innate culture that marked the cultivated areas of the countryside and is still practiced by the Benchs. Indeed, farmers make them according to an established tradition that allows for artistic spontaneity. In the fields, these postichous humans have the duty to discourage birds in order to preserve the crops. In addition to its deterrent function, the scarecrow has a symbolic charge to produce an abundant agriculture.
The scarecrow is a real artistic creation, made of bricks and mortar, as shown in this photo selected by Retour De Voyage.
Data sheet
Type of product

Art - Photography

Gift Ideas

Artwork
No customer reviews for the moment.