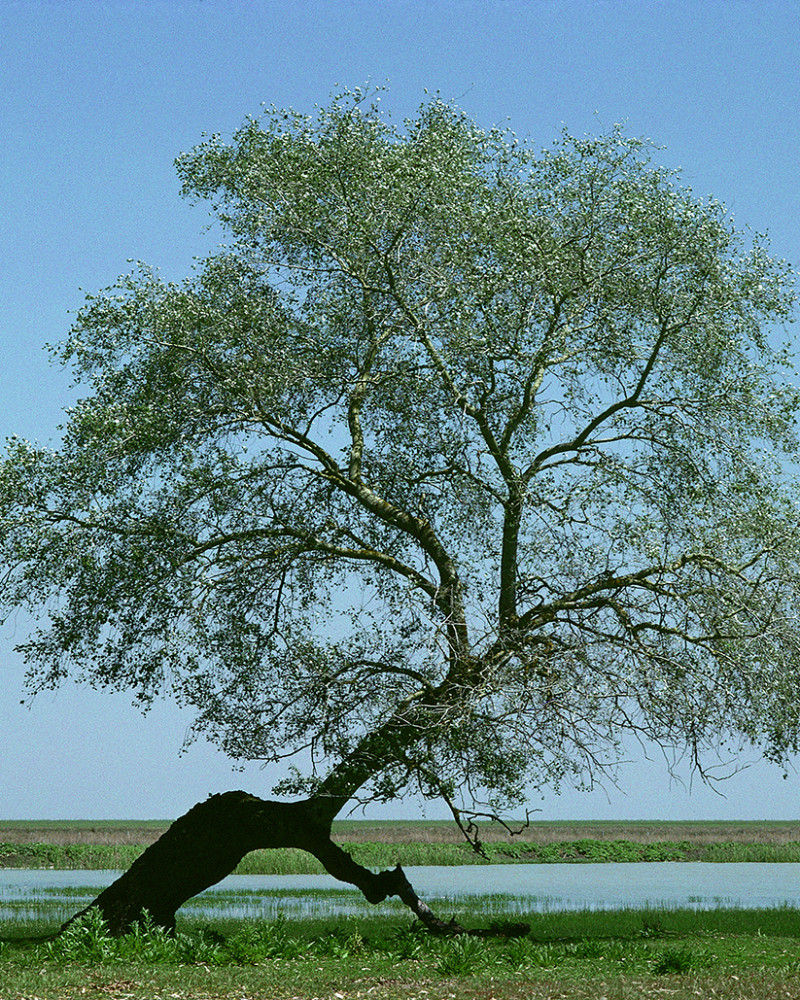  
Hans Silvester - Photo Andalousian memorable tree
Photograph of a memorable tree, taken in Andalousie
Printed on paper, numbered and signed by the artist.
Dim: 60 x 40 cm
Photography of a memorable tree, taken in Andalousie - Spain. Print on paper, numbered and signed by the artist. Dim: 60 x 40 cm
In the early 2000s, Hans Silvester dedicated a book to trees. It pays homage to the isolated trees "a landmark for humans, a stopover for birds" and to the farmers who respect these great loners ... "year after year, they go around them with their tractor, losing even a few square meters of cultivable land. I am very grateful to them for their attention to beauty...". He also shows his commitment to the defence of nature : "I have known many forests all over the world; I have often witnessed with sadness the madness of men, who exploit this natural wealth without the slightest care for the future. Today, all the great forests of the world are threatened..." Retour De Voyage likes to recall this Sioux proverb: "Trees are the pillars of the earth, when we will have cut them all, the sky will fall on us".
Data sheet
Type of product

Art - Photography

Gift Ideas

Deco

Gift Ideas

Artwork
No customer reviews for the moment.