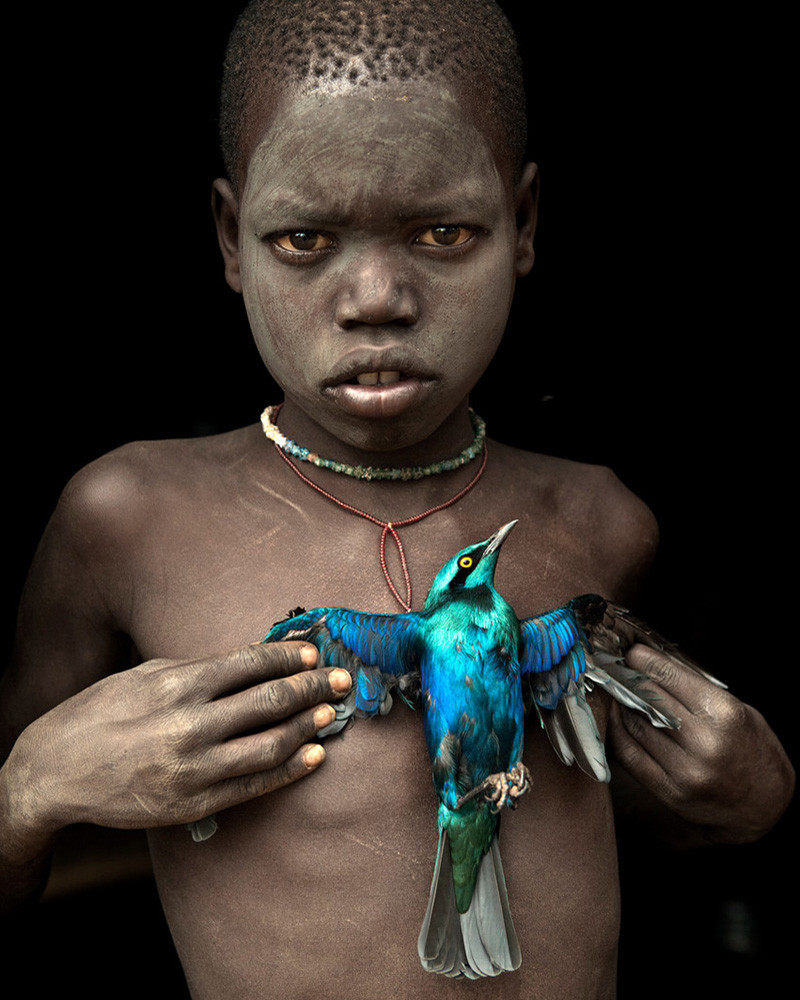  
Hans Silvester - Ethiopia, Photo 1
Photography Ethiopia, the child and the bird

Among all the photos of the Surmi shepherds, the semi-nomadic inhabitants of southern Ethiopia, this one is emblematic of Hans Silvester's work and shows his aesthetic scope. 
Photographs signed and numbered from 1 to 10 by the artist, available in three formats: 40 x 60 cm, 60 x 90 cm, 100 x 150 cm
For any further information, please contact Frédéric on +33 6 87 32 58 68
Image of a child with a vibrant blue bird, both reunited in the gaze of the photographer. On this image, the sparkling blue emerges of this black body, image of the harmony between man and nature.
Hans Silvester discovered the peoples of the Omo Valley in Ethiopia in 2002. All his talent is expressed through these photos that testify to his great sense of observation and his ability to gain the confidence of these remote ethnic groups. Far from our culture, speaking different languages and of different uses, these men and women, these children, transmit to us through Hans' gaze their art, their generosity and their precarious balance that they maintain with nature.
The gallery Retour De Voyage presents this series of photographs throughout the year, and you can discover them in some of the suites of the hôtel La Maison Sur La Sorgue. We appreciate this serie of a raw aestheticism, witness of a bygone era, paying homage to this life combining art and nature with everyday life.
Data sheet
Type of product

Art - Photography

Gift Ideas

Artwork
No customer reviews for the moment.