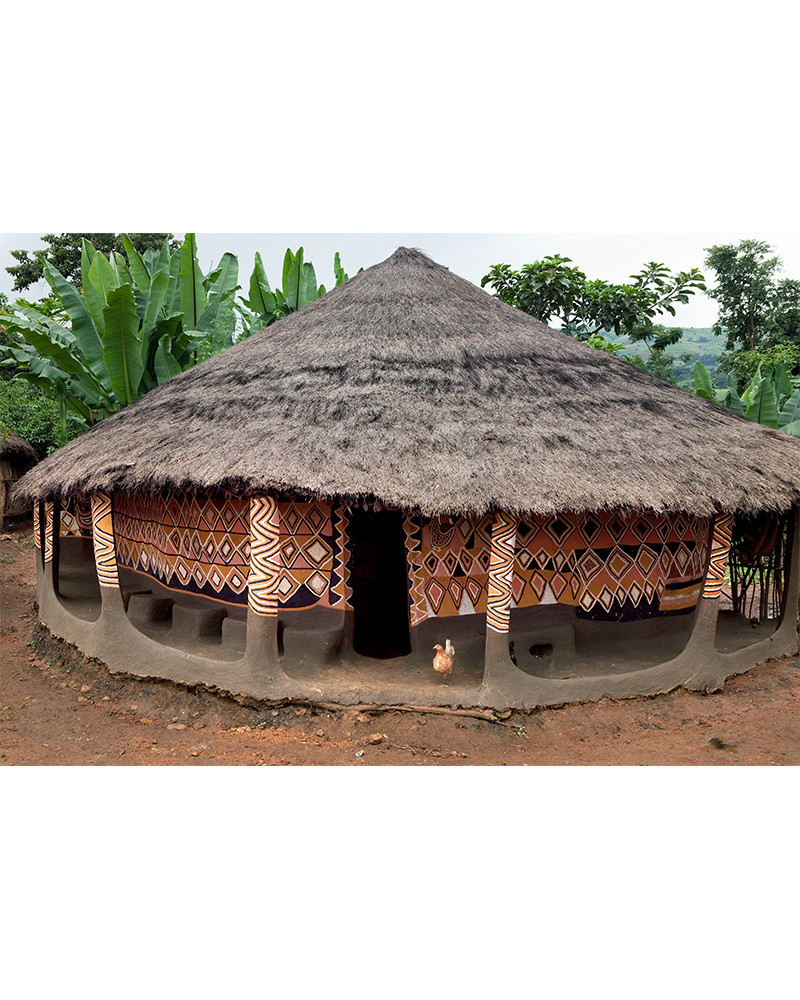  
Hans Silvester - Bench, Photo 03
Photograph by Hans Silvester who stayed several times on the Bench territory, in Ethiopia, to meet these remote tribes.
Photographs signed and numbered from 1 to 10 by the artist.
3 formats available : 40x60 cm | 60x90 cm | 100x150 cm
For more information, contact Frédéric at +33 6 87 32 58 68
Hans Silvester was very impressed and especially passionate about the talent of the bench women who create these murals. There is never any repetition and these creations have an unmatched freshness. It is the search for permanent beauty, the renewal of creation that moves the artist.
It was in Ethiopia, 600 km south of the capital, that Hans Silvester met the Bench, an ethnic group of farmers. The discovery of this people was almost by chance. Hans Silvester was on his way to the Omo Valley when he came across some painted houses. Curious and above all admiring, he put on his explorer's hat, and quickly realized that few people were interested in this culture. He describes the Bench people as "modest": no one owns more than 6 sheep. But the harmony in which they live touched the photographer's heart. It must be said that the animals are totally integrated into the daily life and create a very special atmosphere. Animals and people live in symbiosis, in complete freedom. 
Retour De Voyage has selected this remarkable photo which shows the talent of these women who personalize their habitat with the ochre-colored earth, from white to red, that they find by digging the earth.
Data sheet
Type of product

Art - Photography

Gift Ideas

Artwork
No customer reviews for the moment.