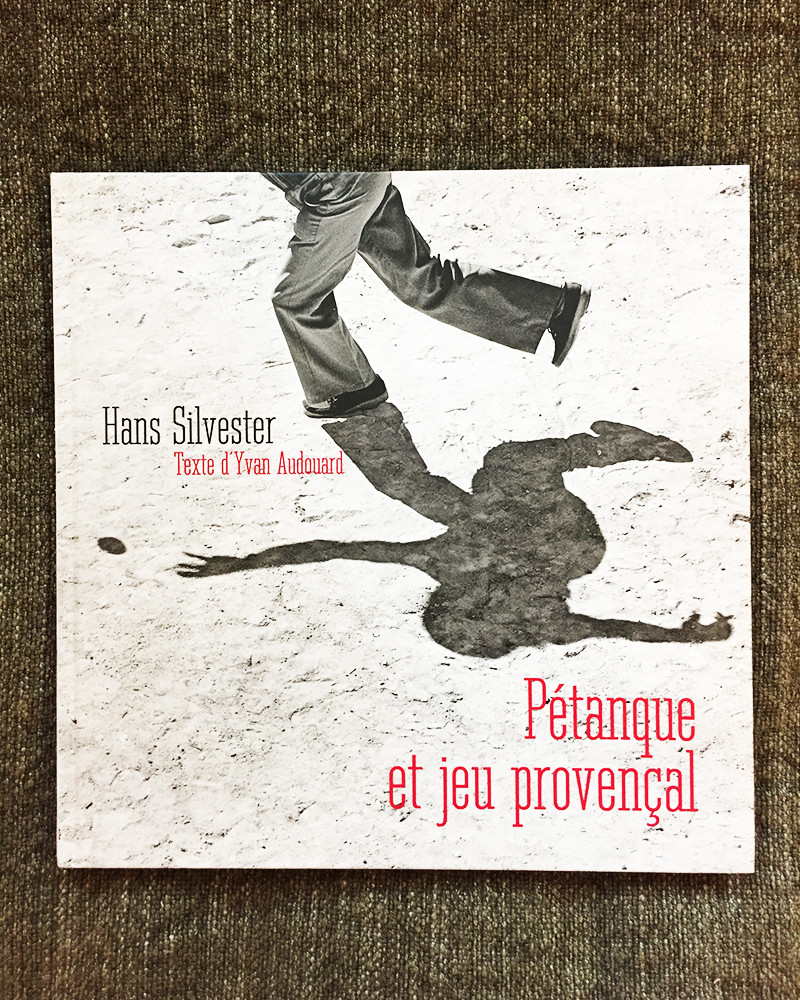  
Hans Silvester - x Pétanque et Jeu Provençal - Book
Boule reedition 
Spectacular images of "joueurs de boules" in Provence, captured by the eye of Hans Silvester in the fifties and sixties. Retour De Voyage guarantees a great moment of pleasure to look at these photographs and read Yvan Audouard's truculent comments.
Photographs of Hans Silvester - Text by Yvan Audouard
You may be familiar with those two stories....
Jean Nohain told me the fist one. He claimed to have seen the following ads in a village in Haute-Provence:
Great contest of boules
- First prize: a wonderful rabbit.
- Second prize: a beautiful rabbit.
- Third prize: a rabbit.
I can't think of this third rabbit, without any speciality, without tenderness.
The second story I already told somewhere. But I can say that it is authentic since I saw, fifteen years ago, in Barbentane, writing on the window of a café:
Great contest of pétanque
- First prize: a bottle of pastis.
- Second prize: half a bottle of pastis.
- Third prize: a magnificent piece of art.
I do not want to use the word "surrealism" lightly, but if this text is not surrealistic, what do you need!
Yvan Audouard
Data sheet
Type of product

Art Books

Gift Ideas

Beautiful Books
No customer reviews for the moment.