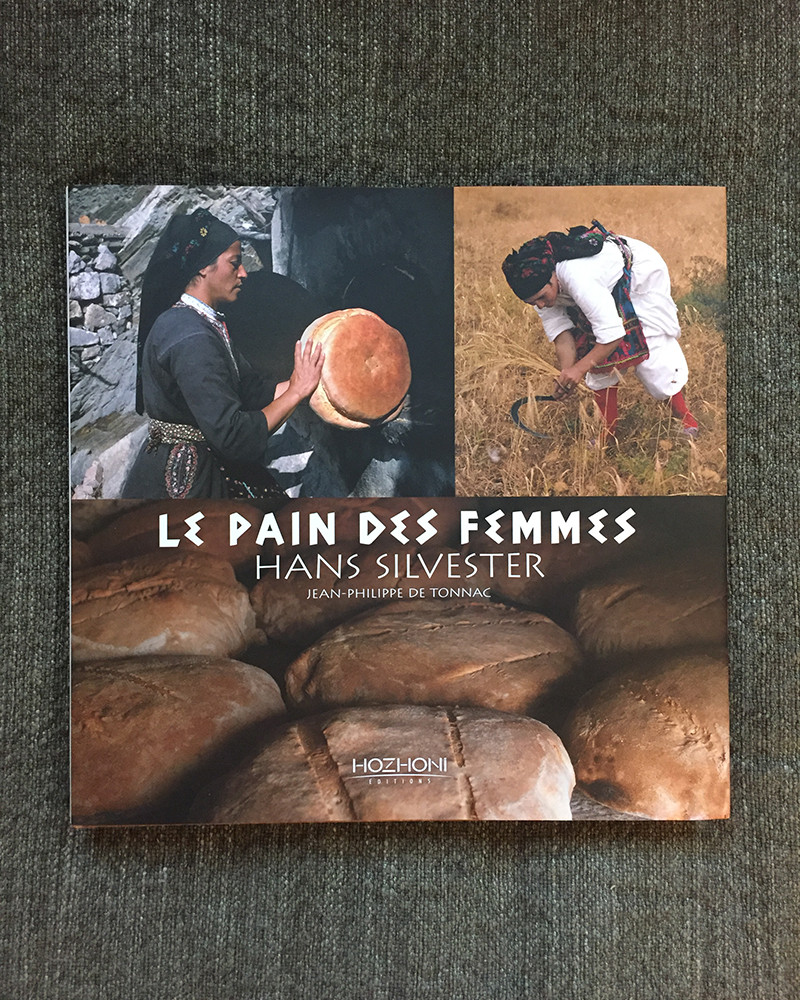  
Hans Silvester - Le Pain des Femmes, book
Photographs by Hans Silvester
Introduction by Edouard Loubet, Chef
Texts by Jean-Philippe de Tonnac, author of the Dictionnaire Universel du Pain
Hans Silvester discovered the Greek island of Karpathos in 1995. He had made some very beautiful photographs that can be found in his book "C'était Ailleurs". He was struck by the fact that on this windy island described by Homere, there were no bakers. During an eight-month residency, he discovered that women alone were responsible for making bread, respecting an astonishing tradition.
The women sow, cultivate and harvest the precious grains of wheat and it is a female miller who transforms them into flour. Each loaf of bread is decorated according to religious feasts and is marked with the seal of each family.
20 years later, Hans returned to Olympos, on the island of Karpathos. He found and photographed again - this time in colour - the same women who continue to perpetuate the tradition.
A beautiful book, very greedy when women are active around the oven.
No customer reviews for the moment.