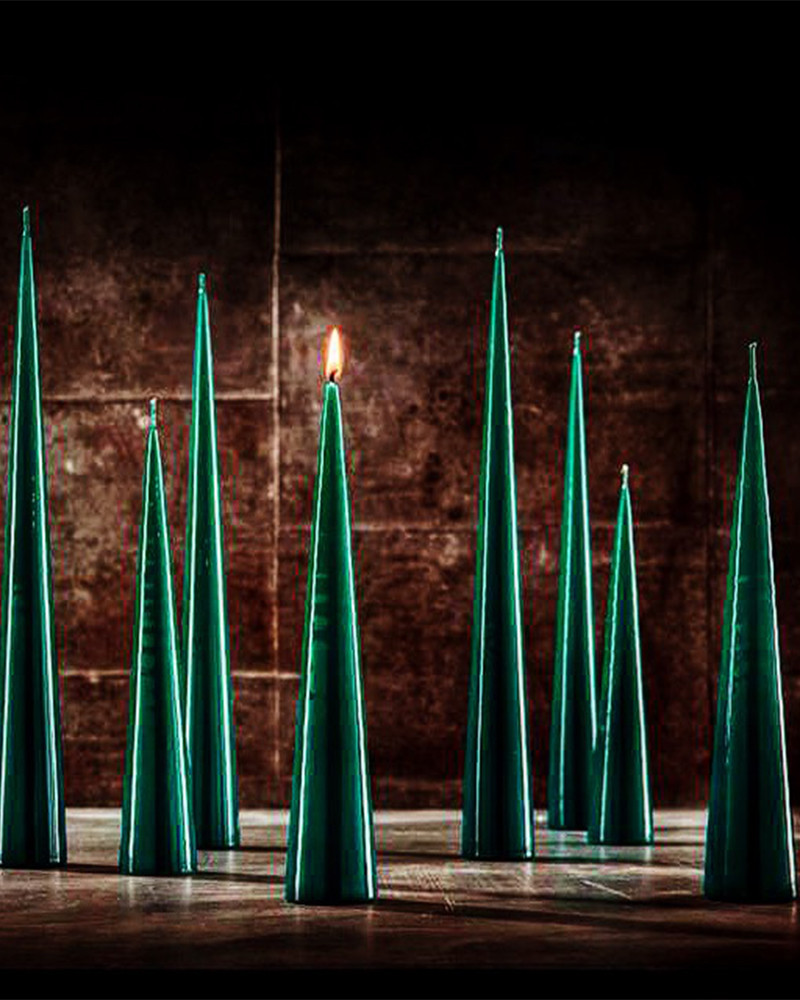  
Ester & Erik Candles
Coming from Denmark, the Ester and Erik candles are of all colors, matt or lacquered, they do not flow and have such elegant shapes... 
The Ester and Erik candles are above all very beautiful, available in tapered format or in cones. For Christmas, Retour De Voyage offers them in red and lacquered green, but many other colors await you, on request... They have impressive burn times: 5 to 8 hours for tapered candles, depending on their length and 25 to 55 hours for conical candles. Maximum security for these candles, since they stop burning themselves at about 1 cm before the end. On the other hand, if they are positioned upright, they do not sink and burn on themselves. Conical candles can be placed on any flat surface, allowing great creativity. We can also offer you candle holders perfectly matched to the elegance of these candles, in different sizes and different finishings. Available all year long, these candles are made to be burnt, not only watched !
Data sheet
Gift Ideas

Deco
No customer reviews for the moment.