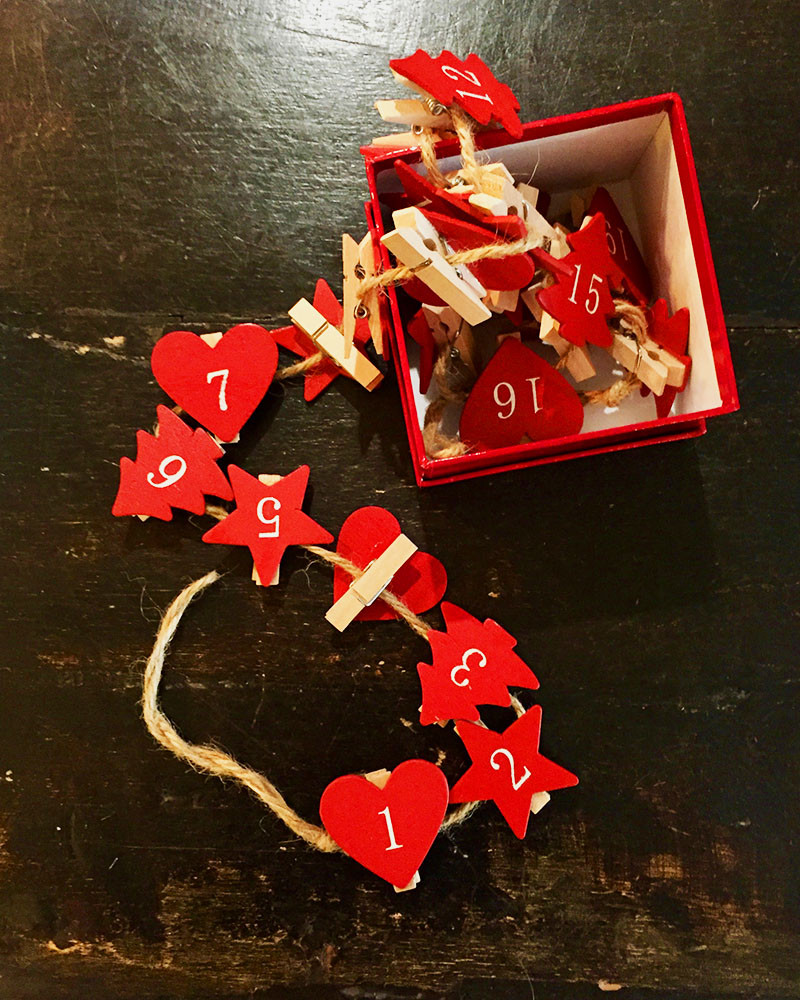  
Advent Calander
The Advent calendar allows you to wait until Christmas : depending on your choice, it has 24 small metal boxes in the shape of a star, or 24 stars, hearts, christmas trees to which you can attach as many messages, small photos, billets doux ... Every day make your children or your lover discover a little surprise, from 1 to 24 December... when it's over, it's Christmas !
Attention, the gallery and the shop will be closed from November 4 to 24.
Deliveries will start again on November 25th
The Advent calendar, to make all children dream, even when they are no longer quite children... every day, from December 1st until Christmas Eve, make them discover a small (or big) surprise, the magic of Christmas is already there.
The crown and candles of Advent are a pre-Christian tradition from Germany. 
The legend says that they were invented by a minister who welcomed poor children in an old farm near Hamburg to educate and care for them. As, during the time of Advent, they always asked him when Christmas would finally arrive, he made a wooden crown, with twenty small red candles and four large white candles. Every morning a small candle was lit and, every Sunday of Advent, a large candle.
To create the crown of Advent, fir branches are used; since the beginning of the 20th century, it has become in Germany one of the traditions of Christmas. In Alsace, it appears between the two world wars, introduced by Protestant youth movements. In Austria, the custom was introduced only after 1945.
This German use has been repeated in many countries. 
Data sheet
Gift Ideas

Deco
No customer reviews for the moment.