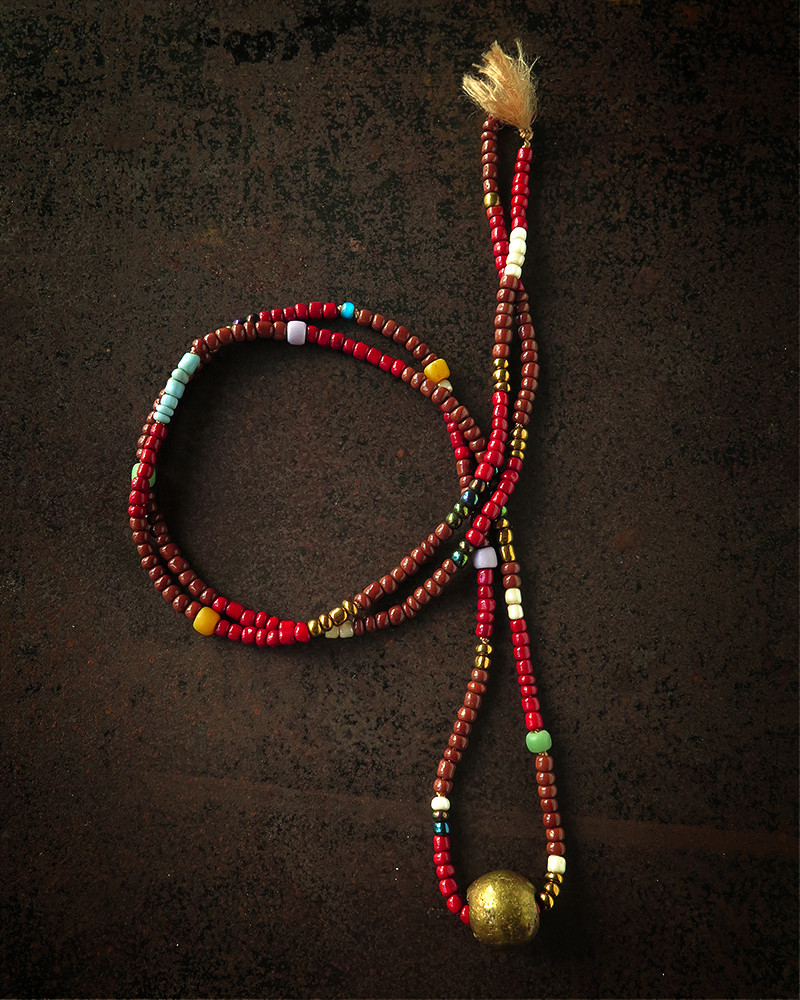  
Catherine Michiels - African beads Necklace
African pearl necklace in wonderful colors, from deep red to radiant oil green, with a bronze ball (1.5 cm). Original creation by Catherine Michiels.
Subscribe to our Newsletter, we invite you to share a drink with her and discover her latest creations when this globe trotter stops at La Maison Sur La Sorgue, once a year ...
FREE DELIVERY IN EUROPE
Necklace to the forces of deep Africa. Catherine has succeeded with this necklace an alchemy of warm and sensual colors enhanced by this bronze ball, material symbol of tradition and widely used by our creator who follows there a tradition of ancient centuries using this alloy of metal. Once again and for a very affordable price, Catherine Michiels manages to take us in her chic Bohemian universe with this jewel that will accompany daily and in any season your most casual outfits as it will bring a touch of fantasy to an evening outfit...
When we met Catherine and her husband David during their stay at La Maison Sur la Sorgue, we were immediately seduced by her energy, charm and open-mindedness... and her jewels. By meeting this "fashionable" woman, we were immediately attracted by her way of dressing and by the bracelets, necklaces and jewelry that gave her a "bohemian chic" style.
Very quickly the relationship became friendly and we followed with attention the presentation that Catherine made us of the jewels that she wore on her... These jewels that fascinated us turned out to be his own creations. We couldn't do without them anymore... and Catherine left without her jewels, we kept them so that we could make our clients discover them.
Data sheet
Type of product

Jewellery

Type of product

Jewels - Necklaces and Pendants

Gift Ideas

Porte Bonheur Charm

Gift Ideas

Mothers Day

Gift Ideas

Magnificent Jewel for Her
No customer reviews for the moment.